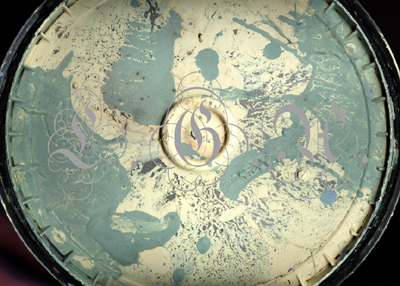 As the signature exhibition celebrating its 25th anniversary season, the Armory Art Center presents "Cuban Connection: Contemporary Cuban-American Art from Florida." The exhibition of work by seven Cuban-American artists opens with a reception Friday, Jan. 18 from 6 to 8 p.m. and continues through March 16.
"The influence of Cuban culture has had such an impact in South Florida that it seemed only appropriate to focus on this rich part of our local culture as the signature exhibition of our 25th season," Armory Art Center CEO Sandra Coombs said.
The exhibition will feature and celebrate Cuban-American artists currently working in diverse media, including painting and video. Programming will celebrate the music, poetry and cuisine of the vibrant culture of this island nation, only 90 miles from the tip of Florida. The "Cuban Connection" exhibition was organized by the Armory Art Center with support provided by the Elizabeth Firestone Graham Foundation. Armory Art Center exhibitions are free and open to the public.
Participating artists are Luis Gómez, Dayron González, Maria Martinez-Cañas, Fabian Peña, Omar Rodriguez, Arturo Infante Vieiro and Laimir Fano Villaescusa.
Gómez is chairman of the NewMedia Lab of the ISA in Havana. His work has been exhibited at the National Museum of Fine Arts in Havana; the 49 Esposizione Internazionale D´ARTE in Venice Biennale, Italy; in the Samuel Dorsky Museum of Art in New York; the Ludwig Forum fur Internationale Kunst in Aachen, Germany; the Barbican Center in London, England; in Art Bassel and Maastricht in Germany; and the Havana Biennial event organized by the Center for Contemporary Art Wifredo Lam.
González has received numerous awards, including Premio Luz y Oficios, Salón Anual de Arte Contemporáneo in Boyeros in Havana (2006), first place given by the curator's office at the Salón de Arte Contemporáneo en Boyeros (2006), and third place at the Salón Annual "13 de Marzo" (2004). He currently lives and works in Miami and is represented exclusively by Cernuda Arte.
Peña reconstructs fragments of cockroach wings, crushed houseflies, hand-scripted text and other materials rooted in animalia to inform manmade objects and environments. Peña's synthesis of nature and popular culture endows the contemporaneity of a baseball, graffiti or allusions to modern sculpture with a cellular level of timelessness. Peña harkens to the Shakespearean interpretation of a corporeal "pound of flesh," acknowledging the somatic price for locating beauty in the grotesque. Peña was born in Havana. He lives and works in Miami.
Martinez-Cañas was born in 1960 in Havana. Because of the Cuban revolution, her family moved to Puerto Rico when she was an infant. Martinez-Cañas brings a sense of her own history and past, as well as a fresh and experimental attitude, to all of her work. Her medium can best be described loosely as "photo-based" in that during the past 30 years she has used virtually every photographic medium to realize her ideas.
Rodriguez was born in Santa Clara, Cuba. His work features a mix of artistic and technical productions, including: hand drawings, paintings, sculptures with a heavy use of computer drafting software, printed 3D computer models, digital photo manipulations, photography and computer animations. He does not work at defining a personal style. Studying human behaviors and editing are his main sources of inspiration.
Vieiro was born in Santiago de Cuba and lives and works in Havana. "Utopia" is a criticism of the uncritical promotion of mass culture, which appeals to elements of absurdity while contrasting reality with desire. The silence at movie theaters during screenings was like a knife cutting the air, evidence that the new productions have placed their fingers squarely on the wound.
Villaescusa was born in Havana, and lives and works in Miami. His film Ode to Pineapples received a Tribeca Festival award during the festival in New York City. Villaescusa declared his desire to film in the U.S. in a new project that will continue describing all Hershey towns across America, founded by Milton S. Hershey. Model Town describes the Hershey town in Matanzas, Cuba. It describes, through testimonies, the spirit of progress and wealth of Hershey Town in Matanzas in contrast with its present of isolation.
For more about the Armory Art Center and other events surrounding its 25th season, visit www.armoryart.org or call (561) 832-1776.
ABOVE: Around by Cuban Luis Gómez.