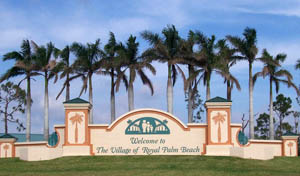 Daniel Splain of Shaker Health Holdings gave a presentation Monday to the Royal Palm Beach Education Advisory Board on his plans to open a nursing school in the village and offer a scholarship annually to a qualifying student from the community.
The Royal Palm Beach Village Council approved Splain's application in June to establish a nursing school at 500 Royal Palm Beach Blvd. in the former CVS Pharmacy location in the Royal Plaza shopping center.
"We have now gone through all of the regulatory approvals that are required by the Florida Board of Nursing and the Commission for Independent Education here in the State of Florida, and last Friday we received all of our final approvals," Splain said. "We are now qualified to operate a practical nursing program here, and we are about to file for an associate's degree in nursing program and a bachelor's of science degree in nursing."
The practical nursing program lasts approximately a year, and those who pass the exit examination are eligible to take a licensing test in any state that recognizes the examination, he said.
Splain expects to begin offering that program sometime in February. "Now that we've got the approval, we are trying to finalize the schedule," he said. "I'm not an educator. I'm on the administrative side."
Splain said the worst nursing shortage ever experienced in the United States is projected to occur in the next eight years as the population continues to age, life expectancies continue to increase and more people die of chronic rather than acute illnesses.
"We are going to be short approximately 250,000 nurses," he said, adding that Florida will feel the shortage more than other states because more people retire here. "I would anticipate that Florida would experience the shortage more harshly than other areas. The large snowbird population we get here seasonally are largely older people who make demands on the healthcare system."
Originally from Cleveland, where he and his wife operate a nursing school, Splain said they have purchased a home in Royal Palm Beach, where they plan to retire. "I spent most of my career in nonprofit healthcare," he said. "I've worked for Franciscan nuns, and their big thing was to give back to the community you are a part of, and that's something I've taken to heart in my lifetime, and it's something all of us have a responsibility to do."
Along that line of reasoning, they have decided to offer a scholarship to a local student.
"We would like to give a scholarship every year to some deserving person in the Royal Palm Beach community who would like to become a licensed practical nurse," Splain said, adding that a similar scholarship will be added for the associate's degree in nursing degree when that program comes online.
"Higher education of any kind is a fairly expensive proposition these days. We have set this program to be, I believe, the second-lowest-cost program for nursing in Palm Beach County," he said, adding that only the state-subsidized Palm Beach State College program is less expensive.
Tuition for the program is $15,000 per year, Splain said, pointing out the value of the scholarship being offered. Mayor Matty Mattioli has indicated that he wants to turn the selection process over to the Education Advisory Board.
"We are happy to work with you, but we don't want to be the ones picking out the individual," Splain said. "We would just like to know it is someone interested in nursing, and hopefully one who would work in this general area to, again, give back to the community that enabled them to get that nursing education."
Splain said he hoped a scholarship recipient could be selected in time for the first class beginning in February, which will graduate in January 2014. He said the recipient would need only to have a high school or GED diploma and pass the entrance exam.
The school will be able to admit 100 day students and another 100 at night ultimately, but Splain said the first class will be only 12 to 15 day students to assure that it is functioning as it should. A second class would begin three months later.
The educators all will have at least a bachelor's of nursing degree and be registered nurses. The three professors on board currently are master's level nurses or higher, Splain said.
Board Chair Lynn Balch said the committee would make every effort to select a qualifying candidate for the school by February.