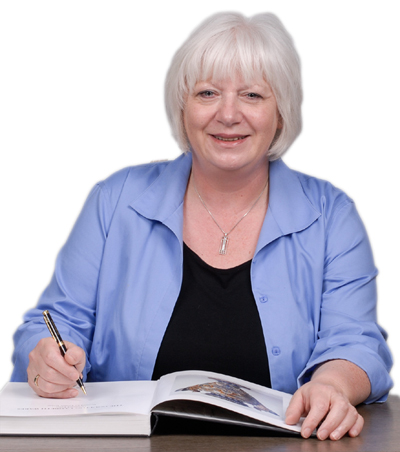 Pascoe & Company is hosting the 27th annual Florida Ceramic Art Show & Sale Friday through Sunday, Jan. 25-27 at the Hilton Palm Beach Airport in West Palm Beach. The event showcases the finest antiques and collectibles from the world's leading pottery and porcelain companies.
Show highlights include Royal Doulton, Boehm Porcelain, Moorcroft and Ardmore. The Florida Ceramic Art Show is the largest-selling exhibition of retired Royal Doulton rare figurines and character jugs. This year Royal Doulton is celebrating its centenary, and Louise Irvine, the leading Doutlon author and expert, will be speaking at the event.
Boehm Porcelain will be making their debut at the show, showcasing porcelain sculptures of flora and fauna, all handmade and hand-decorated in the United States.
Boehm President Sharon Lee Parker will be speaking on how she saved Boehm, America's leading porcelain company, from being shipped overseas. Parker is a local cancer coach and survivor from Palm Beach. With pieces showcased in the White House and the Vatican, collectors consider Boehm to be an American treasure.
Moorcroft Art Pottery will also be celebrating 100 years, and Paul Stevenson will be traveling from the U.K. to speak at the Florida event.
Fée Halsted will be speaking and autographing her new book on Ardmore Ceramic Art, an art center on Ardmore Farm in the foothills of the Drakensberg Mountains of KwaZulu-Natal, South Africa. Halsted founded the center in South Africa and has moved South African pottery from the craft world to the realms of fine art. The Zulu artists featured through Ardmore receive worldwide recognition.
The Florida Ceramic Art Show and Sale takes place Friday through Sunday, Jan. 25-27. The event is invitation only on Friday, with hours from 7 to 10 p.m. On Saturday, Jan. 26, the show is open to the public from 10 a.m. to 5 p.m. It will be open to the public on Sunday, Jan. 27 from 10 a.m. to 3 p.m.
For more information, visit www.pascoeandcompany.com/blog/events or call (800) 872-0195.
ABOVE: Royal Doulton author and expert Louise Irvine is one of the featured speakers.