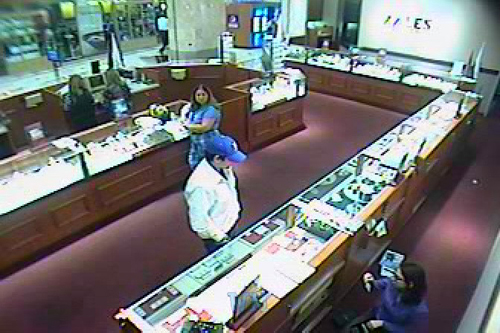 Palm Beach County Sheriff's Office detectives are seeking the public's assistance with identifying a suspect wanted for grand theft, relating to an incident Thursday, Dec. 6 in the Mall at Wellington Green.
According to a PBSO report, a white male entered the Zales jewelry store in the Mall at Wellington Green, posing as a customer. Sales assistants helped him for nearly one hour before he placed a 1.97-carat diamond princess-cut solitaire engagement ring on his pinky and fled the store. According to the report, the suspect was seen in Macy's before entering Zales.
The suspect was wearing a white, long-sleeve shirt, blue jeans and a blue baseball cap with an orange letter "F."
Anyone who can identify this suspect is urged to contact Crime Stoppers at (800) 458-TIPS.