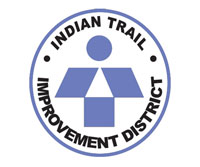 In a 3-2 vote, the Indian Trail Improvement District Board of Supervisors on Wednesday rejected a proposed water pump agreement with the City of West Palm Beach.
The decision to discontinue negotiations over the agreement came after listening to protracted arguments from residents against the idea and a unanimous request by the Acreage Landowners' Association to discontinue the negotiations.
The proposed agreement would have been to study the feasibility of establishing a permanent pump structure at the southern end of ITID's L Canal that would redirect stormwater discharge from ITID's M-1 Basin into the West Palm Beach Water Catchment Area via West Palm Beach's M Canal.
Proponents said the idea would provide ITID with a permanent avenue of extra stormwater discharge that was utilized during the flooding that followed Tropical Storm Isaac through a temporary agreement with West Palm Beach using temporary pumps.
Opponents said they did not trust West Palm Beach to hold to its agreements, and feared the sometimes drought-stricken city would take water from The Acreage during dry periods when the community needs to retain its water.
ALA President Bob Renna presented the request to end further consideration of the agreement on behalf of the 10-member ALA board.
"All the board members are here tonight," Renna said, explaining that the ALA had met Monday and heard presentations by ITID engineer Lisa Tropepe and opponents Alan Ballweg and Nestor Garcia on the proposed agreement, which would establish a permanent pump station at the L-8 Canal.
"It was resolved that the ALA does not support the proposed interlocal agreement with the City of West Palm Beach and requests that the Indian Trail Improvement District immediately discontinue at this time any further negotiations regarding the said intercept proposition," Renna said, reading from the ALA resolution.
The resolution went on to state that the ALA supported preparation of a comprehensive plan to address stormwater runoff and flooding. "In plain English, we want you to vote no," Renna said. "We can all work together and find solutions."
Supervisor Ralph Bair asked how ITID could develop a comprehensive flood plan if they discard proposals out of hand. "I'm curious how we are going to find solutions," Bair said. "Believe me, I'm all for a comprehensive approach. All I want to do is continue the discussion."
Damone asked whether the ALA resolution was not to have any further workshops or consideration of other draft agreements.
"I respect the resolution that's in front of me, but I do have 39,990 other people that I have to answer to," Damone said. "I believe that discontinuing the conversation is a disservice to the entire Acreage. To discontinue conversation, that's irresponsible when you're looking at a comprehensive approach."
Damone said she believes the only way to come up with ideas is to communicate with other entities.
ITID President Jennifer Hager said that if the proposed agreement did not pass, it would force the district to look for stormwater solutions within the community.
Former ITID Supervisor Sandra Love-Semande, a current ALA board member, said she did not want to continue any discussions with West Palm Beach until the State Road 7 extension is completed all the way to Northlake Blvd., a crucial ITID goal that has been vociferously opposed by the City of West Palm Beach.
Resident Jean Edwards said she opposed discussions because she considered the city's friendly overtures empty rhetoric.
"Although we keep hearing the words, 'it's conceptual,' the details of which would be worked out in addendums to follow, if those addendums do not materialize, we are still bound legally for 30 years," Edwards said, adding that she had listened to the presentations by Ballweg and Garcia and found hope that the district could work out solutions of its own at a fraction of the cost.
Resident Bob Summers said he has been asking questions about stormwater runoff and flood control and getting different answers.
Tropepe said workshops would be one avenue to give people a mutual understanding of stormwater issues. She also pointed out that in the 110-square-mile footprint of The Acreage, there is not a lot of space set aside for water retention.
"A rule of thumb is 12 to 20 percent of the land has to be set aside for water storage, Tropepe said.
Tropepe also pointed out that she had attended the ALA meeting and had two binders of stormwater information with her that she would make available.
"I had two volumes of permits I brought to the meeting to explain everything we have in the district," she said. "It is a big watermelon, but we do have a handle on how we manage ourselves. We have certain parameters we must follow to move water out of the district."
Former ITID Supervisor Mike Erickson supported taking a comprehensive approach and supported looking at all aspects of the proposed pump project. However, he thought considering the project out of context is not appropriate. "Don't ever think this project is the solution, because it's not," he said. "If you get 18 inches of rain, you're gonna flood. It's the amount of time it took to get it out."
Ballweg said West Palm Beach's water needs are anticipated to increase 33 percent in the next 20 years, and asserted that the water it took from The Acreage would generate $19 million per year of revenue if it takes 6 billion gallons per year. He also estimated that the electricity to run the pump station would be $102,000 per year.
Garcia, an engineer speaking on behalf of the ALA, recommended that the ALA purchase its own portable pumps, which could be transported to wherever the need is. "It would take a half-hour to install at any location," he said.
West Palm Beach representative Pat Painter said the city would build the pump station at no cost to the district, pay for the electricity, and ITID would retain full control over how much water is pumped.
"The operation of the pump is totally in the district's command," Painter said, adding that ITID discharges to tide about 50 billion gallons a year, almost 10 times the amount of water the city would like to take. "You are throwing away water. You need to stop shutting yourself off from the watershed you're in. Look around, this place has no lakes. Look around you, other places have lakes. I ask the board as well to keep an open mind. If you shut the door on this, it might not come back again."
Bair made a motion to continue discussion with West Palm Beach, but it failed 3-2 with Hager and supervisors Carol Jacobs and Gary Dunkley opposed.