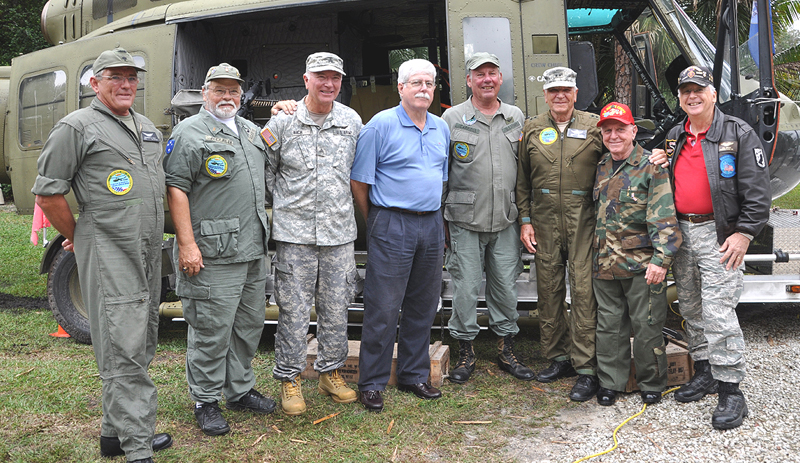 The Project 425 crew held a special reunion Friday, Feb. 15 at G&M Ranch in Loxahatchee Groves, when their Huey helicopter was reacquainted with Stan Freeman, one of its former combat pilots. Freeman was a pilot with "B" Company/123rd Aviation Battalion (Warlords) stationed in Chu Lai, Vietnam in 1971 during the time the Huey was assigned to that company.
Project 425 is the brainchild of Loxahatchee Groves resident and Vietnam veteran Mike Carroll, who acquired an old H Model Huey that had been used for training by the Palm Beach County Sheriff's Office. Carroll spent a lot of time and effort restoring it to display condition. Freeman appreciated the work Carroll had done to the helicopter and its new mission to be a piece of history reminding the public of the sacrifices made by aircrews in the Vietnam War.
Project 425 has grown into a group of dedicated Vietnam and other veterans whose goal is to keep the history of service alive. It is not unusual to see this helicopter being towed around the community to veteran, civic, church or school events.
The Project 425 crew is made up of Army, Air Force and Marine veterans, and Armed Forces Radio's Chris Noel.