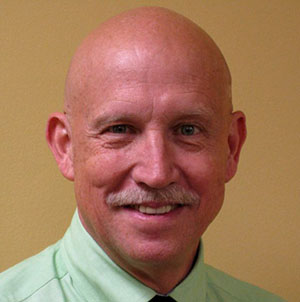 In a 4-3 decision Tuesday, the Palm Beach County Commission appointed former Loxahatchee Groves Councilman Dennis Lipp to the Palm Beach County Commission on Ethics Ordinance Drafting Committee, tapping him over former Commission on Ethics Executive Director Alan Johnson.
Lipp is also chairman of the Loxahatchee Groves Planning & Zoning Board and a former assistant to County Commissioner Jess Santamaria. He helped pioneer the effort to incorporate the Town of Loxahatchee Groves.
Johnson, a Wellington resident, is a former member of Wellington's Planning, Zoning & Adjustment Board. He recently left his executive director's position with the Commission on Ethics to take a job as chief assistant state attorney to Palm Beach County State Attorney Dave Aronberg, who took office in January.
At their meeting March 12, the county commission was scheduled to select its representatives to the drafting committee, but was only able to reach consensus on one nominee, David Baker.
Commissioner Shelley Vana cast the tiebreaking vote this week for Lipp.
"Since I wasn't here last time, I have to say something," Vana said. "I like those people. I think they're wonderful men, and I think each of them would do a wonderful job, but I think Dennis brings a different viewpoint."
Commissioners Santamaria, Paulette Burdick and Hal Valeche voted with Vana, while Commissioner Mary Lou Berger, Vice Mayor Patricia Taylor and Mayor Steven Abrams dissented.
In February, the county commission decided to reconvene the drafting committee to recommend possible modifications to the county ethics ordinance as it relates to the composition of the Commission on Ethics and term limits.
The drafting committee will have two appointees from the county commission, two appointees from the Palm Beach County League of Cities, an attorney representing each entity, and the executive director of the Commission on Ethics.
The current composition of the Commission on Ethics is five members, each with specific experience:
• One law enforcement official with experience investigating white-collar crime or public corruption appointed by the Palm Beach County Association of Chiefs of Police;
• An attorney with experience in ethics regulations of public officials and employees appointed by the Hispanic Bar Association of Palm Beach County, the F. Malcolm Cunningham Sr. Bar Association and the Palm Beach County Bar Association;
• A faculty member who teaches at an institution of higher education with a campus located in the county who has taught a course in professional legal ethics or has published or performed services in the field of professional legal ethics, appointed by the president of Florida Atlantic University;
• A certified public accountant who possesses at least five years forensic audit experience appointed by the president of the Palm Beach chapter of the Florida Institute of CPAs; and
• A former elected official for a government entity in the county appointed by the board of directors of the Palm Beach County League of Cities.
Commission on Ethics members currently serve four-year terms with no limit to the number of terms. Any changes to the ordinance require the establishment of a drafting committee to make recommendations.
ABOVE: Dennis Lipp