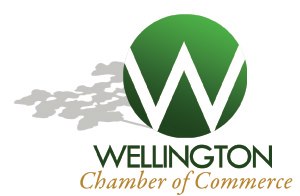 For the 10th year, Wellington's best restaurants will offer up tasty treats during Flavors of Wellington 2013, presented by the Wellington Chamber of Commerce on Friday, April 5 at the Palm Beach International Equestrian Center from 6:30 to 9:30 p.m.
Flavors of Wellington brings together the best of the chamber's restaurants, catering venues, wholesale and gourmet markets, and country clubs to showcase their businesses, products, menus and service staff.
The host venue and presenting sponsor is Equestrian Sport Productions, a wholly owned subsidiary of Wellington Equestrian Partners — a group of individuals dedicated to creating the same excellence in horse sports that they achieved in their businesses.
Wellington Equestrian Partners created Equestrian Sport Productions to bring together the best and most experienced individuals in managing horse shows to produce spectacular equestrian events and provide the highest levels of facilities and services to fulfill its goal of making Wellington the world's top equestrian showcase.
"As fourth year host venue and presenting sponsor, I am once again delighted to announce our association and contribution to this event," ESP President Michael Stone said. "Equestrian Sport Productions believes in Wellington and in the success of our restaurants, country clubs and catering venues. We anticipate the most successful year to date and are honored to present this event to Wellington and beyond."
Florida Power & Light Company, the event's platinum sponsor, is the largest electric utility in Florida and one of the largest rate-regulated utilities in the United States. FPL serves approximately 4.5 million customer accounts in Florida and is a leading employer in the state with more than 10,000 employees.
The company consistently outperforms national averages for service reliability while customer bills are below the national average.
A clean energy leader, FPL has one of the lowest emissions profiles and one of the leading energy efficiency programs among utilities nationwide.
Max Macon, external affairs area manager, believes in supporting community-based events.
"FPL is once again pleased to have the opportunity to sponsor this event due to the past success of this event and our continued support of the Wellington Chamber of Commerce," he said. "We strongly encourage everyone to join us, along with many of our customers, at this fabulous event."
Wellington Chamber Executive Director Michela Perillo-Green encouraged the community to come and enjoy the event.
"Our ten-year anniversary of this event promises to be our best ever," she said. "There will be celebrity judges, the best of the best in Wellington culinary delights, wine tasting, a 25-piece big band for swing dancing, equestrian events and more! This will be the premiere food and wine tasting event of the season, and we are proud to boast this will be our tenth year hosting this event."
Sponsorship opportunities are still available. Tickets prices cost $25 in advance and $30 at the door. VIP reserved tables begin at $300. For more information, contact the Wellington Chamber of Commerce at (561) 792-6525.