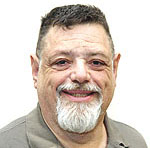 'I' ON CULTURE
NCIS: Los Angeles began with a certain cachet as a spinoff of NCIS, which itself was a spinoff of JAG. The team of creators clearly wanted to differentiate at least a bit between the two shows with similar names, so they altered the formula slightly. And, just as in real life, sometimes that small bit of difference becomes very important.
The key difference in the Los Angeles show is that the people are supposed to specialize in going undercover. They are spies as much as cops. And, the creators obviously reasoned, it was necessary to create a different flavor for the show. While NCIS is rather straightforward, NCIS: LA is cool. Los Angeles is a far cooler city than Washington and its suburbs, and the main characters reflect the difference.
The lead team on the show consists of G. Callen (Chris O'Donnell) and Sam Hanna (LL Cool J). Callen is a mystery man, even to himself. He does not even have a first name, having originally bounced around through foster homes and worked overseas for years as an agent. Hanna is a former Navy SEAL with a lot of street smarts and a long background in the Middle East. They are backed up by Kensi Blye, the requisite young, attractive female (Daniela Ruah), who after half a season was partnered with street cop Marty Deeks (Eric Christian Olsen). They are clearly to be considered the "cute" couple. Back at headquarters, computer geek Eric Beale (Barrett Foa) is partnered with adorable genius-analyst Nell Jones (Renée Felice Smith). The leader of the group, Hetty Lange (Linda Hunt), has been involved in seemingly every major case and scandal of the last generation and growls a lot, even while protecting her charges.
The real difference between the shows can best be symbolized by the flawed chemistry between the partners. Callen and Hanna get along well but seem to have totally separate lives. Deeks subjects Blye to the kind of sexual harassment that would get him fired for even one instance, but he continues his attempt to bed her on an almost weekly basis. Beale clearly has the hots for Jones and she for him, but she seems simply to be running circles around him as he tries to keep up with her. Hetty, supposedly concerned about Callen's happiness, knows more about his background than she is willing to tell him despite his anguish over not knowing his roots.
On the original show, the relationships have become the most important element. We know that Gibbs and his team will solve the crime; it happens every week. But each character has a distinct character, and they all seem to like each other. Tony does desire Ziva, but he is always there for her; although they are not a couple, it is clear they deeply care for each other. Gibbs is a father figure for the entire team, with Ducky as a sort of wise old grandfather. They are a family; they have even shared Thanksgiving dinners. When they break the rules to help each other, it seems warm and right for the characters. There have fought at times, but they always get back together.
However, on the new show, each of the teams demonstrates an internal tension that makes it seem as if they really don't care for each other. Kensi is shown to be tough, a no-nonsense, no-holds-barred warrior. But she accepts constant violations of her privacy by her partner, and the two of them, despite clearly having worked together for years, still have not jelled, both as part of the plots and in reality. Hetty is shown as eccentric; she always comes around to give support, but Gibbs provides more warmth, with his slaps on the back of his subordinates' heads, than she has ever given.
Another problem is that half the time the plots seem to have virtually nothing at all to do with the Navy, which is what they are supposed to be about. A lot of it has to do with terrorism, although any time anyone of a certain religion is shown threatening Americans, they do make certain there is at least one or more good guys of the same faith around as balance.
I do like and watch the show. But I go out of my way not to miss NCIS when it has first-run episodes on CBS and then catch up on reruns on USA. I just watch the L.A. version first time through. I wished I loved it like I do the original. Maybe if the characters seemed to like each other more, I would like it better.