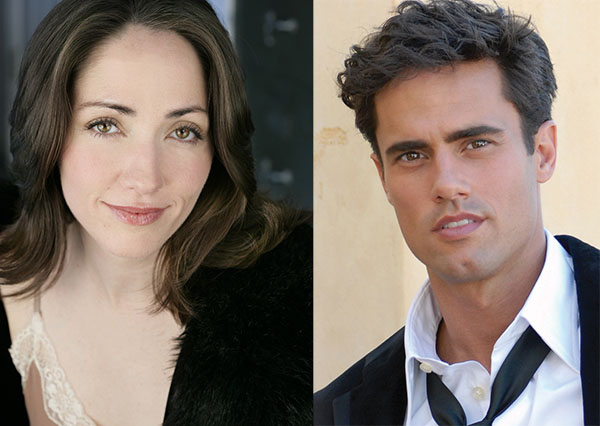 Bob Lappin and the Palm Beach Pops will once again grace the stage for the finale of their 21st season with an incredible program of Broadway hits in "A Tribute to Andrew Lloyd Webber, Jerry Herman and the Music of Broadway."
The show features five concerts beginning March 28 and ending April 2 in West Palm Beach, Boca Raton and Palm Beach Gardens.
Maestro Bob Lappin has crafted yet another concert series comprised of Broadway's most riveting and breathtaking music. In addition to Broadway hits from Jerry Herman and other musicals, Bob Lappin and the Palm Beach Pops will perform a suite of music from one of the most influential and prolific Broadway composers, Andrew Lloyd Webber. Webber, who played three instruments by age 3, composed his first song at age 6 and, of course, brought Phantom of the Opera, Cats, Evita and more to the theater stage and beyond.
Jerry Herman, the only composer-lyricist to have had three consecutive Broadway musicals with 1,500 consecutive performances, changed musical theater with such hits as Hello Dolly!, Mame, La Cage Aux Folles and more.
Two of Broadway's leading performers will join the Pops for this brilliant evening of Broadway's best.
David Burnham was last seen on Broadway in the mega-hit musical Wicked playing Fiyero, a role that he originated in the developmental workshops of the show. He is an original Broadway cast member of the musical The Light in the Piazza, performing both on the Tony Awards and the PBS telecast Live from Lincoln Center. He is the recipient of the prestigious Helen Hayes Award for Best Actor as well as the Best Actor Garland Award for his portrayal of Fabrizio in the national tour of The Light in the Piazza.
Professional actress and singer/songwriter Tamra Hayden has performed on Broadway in Les Miserables and Cabaret. Hayden has also toured throughout the U.S. in Broadway tours of Phantom of the Opera, Les Mis and Fiddler on the Roof. A versatile singer, she has produced two CDs with a third to be released soon.
Co-sponsors of the April 2 concert are Donald Ephraim and Maxine Marks for the Donald M. Ephraim Family Foundation.
The shows on March 28 and 29 will be at 8 p.m. at the Kaye Performing Arts Auditorium at Florida Atlantic University in Boca Raton. Tickets are $29 to $69. For tickets, call (800) 564-9539 or (954) 462-0222.
The show on March 30 will be at 8 p.m. at the Eissey Campus Theatre at Palm Beach State College in Palm Beach Gardens. Tickets are $75 to $85. For tickets, call (561) 832-7677.
The shows on April 1 and 2 will be at 8 p.m. at the Kravis Center for the Performing Arts in downtown West Palm Beach. Tickets are $29 to $89. For tickets, call (561) 832-7677 or (561) 832-7469.
For more information, or to order tickets online, visit www.palmbeachpops.org/Broadway.
Founded in 1991 by music director and conductor Bob Lappin, the Palm Beach Pops quickly distinguished itself as a world-class pops orchestra. The debut concert was held in 1992 at the former Palm Beach County Auditorium in West Palm Beach. It launched what has become one of the finest orchestras in the country.
By preserving America's music heritage for Palm Beach County residents, children, visitors and tourists alike, the Palm Beach Pops continues to fulfill its mission to provide artistic excellence and youth education via concert performances and community outreach. This dedication to the preservation of the American Songbook has allowed the orchestra to garner national and international acclaim as a premier pops orchestra.
ABOVE: The Palm Beach Pops concerts will feature Tamra Hayden (left) and David Burnham (right).