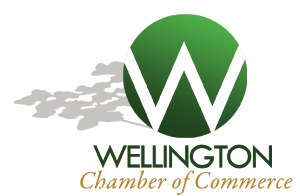 The Wellington Chamber of Commerce will honor three outstanding businesses with its Business Excellence Awards at a luncheon on Wednesday, March 20.
The awards are given to those who have made an outstanding contribution to the betterment of the community and the chamber through business, philanthropy and education. The Wellington Chamber of Commerce is honored this year to bestow the Business Excellence Award to both Florida Power & Light Company and Aesthetic & Family Dentistry. The Best Emerging Business Award will go to Floridian Community Bank.
The businesses must be nominated and then voted upon to receive the award. Award winners must exhibit honest and credible practices valued by the Wellington Chamber of Commerce. Lastly, each nominee must have exhibited stewardship by providing their time, leadership, talents and gifts to enhance and enrich both the chamber and the community.
The Business Excellence Awards will be presented on Wednesday, March 20 during the chamber's annual installation luncheon at the Palm Beach International Equestrian Center in the Wellington Tent. For reservations, call (561) 792-6525 or visit www.wellingtonchamber.com. Tickets cost $25 and VIP tables of ten are available for $300.
FPL is the largest rate-regulated electric utility in Florida and serves the third largest number of customers compared to any other electric utility in the United States. FPL serves approximately 4.6 million customer accounts and is a leading Florida employer with approximately 10,000 employees as of year-end 2012. During the five-year period ended Dec. 31, 2011, the company delivered the best service reliability among Florida investor-owned utilities. Its typical residential customer bills, based on data available in July 2012, are about 26 percent below the national average. A clean energy leader, FPL has one of the lowest emissions profiles and one of the leading energy efficiency programs among utilities nationwide. FPL is a subsidiary of Juno Beach-based NextEra Energy, Inc.
Dr. Steven Miller of Aesthetic & Family Dentistry of Wellington is celebrating the 25th anniversary of his practice. Miller's love for dentistry has not wavered over his 33-plus years since graduating in 1979 from New York University College of Dentistry on a U.S. Army Health Professions scholarship. After two tours of duty, he settled with his young family in Florida. In 1986, he was awarded as a fellow of the Academy of General Dentistry and, to this day, Miller stays current because of his love for continuing education.
Miller has served as president of the Central Palm Beach County Dental Association from 1996 to 1997. Locally, he was the president of the Wellington Lion's Club from 1992 to 1993. His latest and upcoming accomplishments will include attending the International Team for Implantology Congress North America in Chicago on April 5-6, as well as offering Invisalign braces. Aesthetic & Family Dentistry of Wellington won the Super Service Award for 2011 from Angie's List.
Lee Frankhouser, president of Floridian Community Bank, said her company was honored to be recognized as Best Emerging Business. "Management and staff of Floridian Community Bank are truly honored to be recognized with the Best Emerging Business Award presented by the Wellington Chamber of Commerce," she said. "Just as our name says, we do strive to have a positive impact on the communities we serve, and this recognition is accepted with great thanks and appreciation to the chamber. The Wellington business community has been wonderful to work with, and we hope that our organization can continue to provide leadership, philanthropy and energy to the people and businesses of greater Wellington. Thank you once again to the Wellington Chamber of Commerce for this honor."