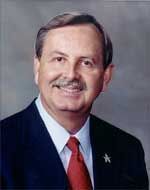 By Palm Beach County Sheriff Ric Bradshaw
Without well-trained police officers, Palm Beach County would have many problems. Training enables officers to use the latest and best tools and practices in handling evidence, transporting inmates, operating firearms, patrolling the streets, dealing with the public, and understanding federal, state and local laws. It's essential for producing professionalism in the police force.
At the Palm Beach County Sheriff's Office, my staff has made training a part of just about everything we do. We not only adhere to training requirements set by the Florida Department of Law Enforcement, but we exceed them. Every year, we train our deputies and staff four times more than we are required to.
I take great pride in that. I can say with authority that my deputies are some of the best-trained, best-educated in Florida because my agency makes training such a priority. My training staff of 34 part-time and full-time employees makes sure every one of our 1,600 deputies get trained continuously. Simply put, training helps us become a better agency. For instance, every time we have a serious incident, our training staff reviews the outcome and determines whether we need to change policies or response. The same goes for all use-of-force incidents, no matter how small. We learn from every incident.
Our training covers all aspects of police work. Often times we bring in adjunct professors, attorneys, industry experts and other professionals to educate our deputies on new standards and cutting-edge policing techniques. Many of these training workshops are open to other police agencies in Palm Beach County so all law enforcement can work collaboratively on solving crime and addressing pressing issues.
One of our most important training seminars has been on "emotional survival." It teaches deputies how to reduce stress related to law enforcement work and become stronger mentally in handling critical incidents. The training is intended to protect deputies and their families from the pressures they face on the streets.
The PBSO also offers annual tuition-reimbursement to our staff toward two-year and four-year college degrees. Again, it's all part of the way we make deputies better decision-makers and problem-solvers in the field.
A lot of our training takes place in a new 40,000-square-foot center equipped with simulators to expose deputies to new threats. We also have a mobile shooting range. It's driven to district offices where deputies take the required 45-minute training sessions and then can return to patrolling rather than driving to our Loxahatchee facility and losing much of the day to the training.
Police work by its very nature is dangerous. Police academies train officers to have the necessary skills to handle any situation. But it's up to law enforcement agencies to continue the training to keep up with the constant changes in police tactics.
I'm proud that my office offers superior training that's essential to creating superior deputies.