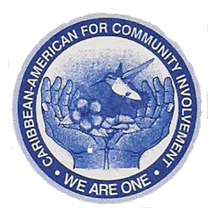 BY ALEXANDRA ANTONOPOULOS
Caribbean-Americans for Community Involvement (CAFCI) in partnership with Royal Palm Beach will host a Cultural Diversity Day celebration at Veterans Park on Saturday, May 25 starting at 1 p.m. The event is free to the public.
Cultural Diversity Day is a celebration of all heritages and will provide the community with an exciting and entertaining way to explore the cultures of the western communities and to experience food, artwork, music, sports and dancing from around the world.
"What we want to bring to the area is all different types of cultural things: music, food, arts and crafts," explained event coordinator Ernie Garvey. "It's going to be like a melting pot in the western communities now, and we want to celebrate that."
Cultural Diversity Day kicks off at 1 p.m. and continues until sundown, but the real action will begin at 3 p.m. when guests will enjoy live performances by local and international artists. "There will be a lot of entertainment as well as delicious food and arts and crafts vendors with different ethnic offerings throughout the day," Garvey said.
Some of the entertainers include Anize Hanif, who will perform African dancing, steel drums from Trinidad by Pan Man Eddie and a performance by 10-year-old superstar singer Soleil Rowe of northern Miami Beach.
CAFCI's Cultural Diversity Day celebration promises to be a unique way to learn about the history of the area's various ethnicities. Vendors will showcase their wares from individual booths and visitors are encouraged to bring chairs, tents, blankets and be prepared to make it an all-day family event.
CAFCI, a nonprofit organization, is focused on promoting multicultural awareness and fostering community involvement within the western communities.
The celebration will take place at Veterans Park, located at 1036 Royal Palm Beach Blvd. For more information, call event chair Elet Cyris at (561) 791-9087, Ernie Garvey at (561) 676-5664 or visit www.cafcipbc.org.