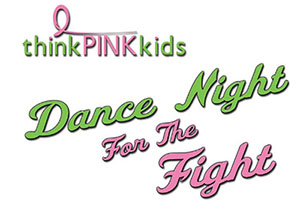 BY ALEXANDRA ANTONOPOULOS
It's a disease everyone is familiar with, and many will be touched by: cancer. Breast cancer, specifically.
While there are plenty of fantastic outlets to raise awareness and funds to help wipe out this illness, most are adult-driven efforts, leaving kids who want to help without much to do. That is where thinkPINKkids and a group of passionate and charitable Wellington students come into play.
A student-run organization with a mission to raise money for breast cancer research and local patient support, thinkPINKkids brings together students with a common goal: to eradicate breast cancer and assist those fighting it.
Launched locally in 2009, thinkPINKkids has raised over $65,000 for the cause and continue to host events that will benefit local breast cancer patients and fund future research.
Begun at Wellington High School, the group has expanded to include a number of other schools. Among them are: Binks Forest, Elbridge Gale, New Horizons, Panther Run, Everglades and Hidden Oaks elementary schools; Wellington Landings, Polo Park, Emerald Cove and Bak middle schools; and Park Vista, Palm Beach Central and Suncoast high schools.
"We see a lot of carryover from kids who were part of it in elementary school and they continue to participate in middle and even high school," said Janet Rosenthal, one of the thinkPINKkids coordinators. "They see where the money is going and they realize where all of their hard work is going — right back into their own community."
On Friday, May 10, join in on the festivities at Dance Night for the Fight, a community-wide thinkPINKkids dance party hosted at Wellington High School. The party starts at 6 p.m. and lasts until 10 p.m. It features a DJ, contests with prizes, snacks and entertainment. Besides the fun that Dance Night for the Fight promises, there is also hope for those who need it most.
"The kids who participate realize how important their help is," Rosenthal said. "Once they get involved, they stay and see it all through."
To contact thinkPINKkids, e-mail tpkwellington@comcast.net.