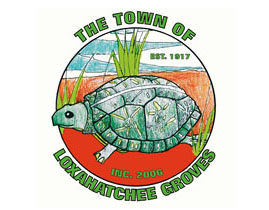 The Loxahatchee Groves Town Council decided Tuesday to schedule a pre-hurricane season vegetative trash pickup sometime over the next month.
"We need some lead time to go ahead and do a postcard to let folks know that we're going to have this event occurring on whatever days are determined," Town Manager Mark Kutney said, pointing out that hurricane season starts June 1.
Councilman Ron Jarriel said that during previous discussion, the council wanted to give residents two or three weeks notice so they would have time to cut back vegetation.
"Three weeks would be the minimum, I would think," he said. "I would like to send out a notice as soon as possible."
Kutney said he would contact the town's vegetation removal contractor, C&C Loader Service, to find dates that they can assist with the pickup, possibly the second or third Saturday in June.
"I will try to determine a date, and I will start the postcard process," Kutney said. "I can at least give you an update at our first meeting in June."
Mayor Dave Browning explained that the vegetative pickup is in coordination with its regular hauler Waste Pro, where residents are allowed to place larger piles than is normally allowed.
The council agreed to begin the process and send out postcards as soon as possible with the collection date.