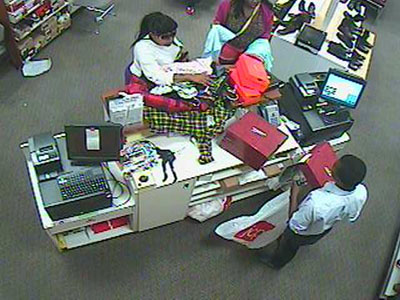 The Palm Beach County Sheriff's Office is seeking the public's help in identifying suspects wanted for using stolen credit cards Sunday, Dec. 16, 2012 at the JCPenney department store in the Mall at Wellington Green.
According to a PBSO report, the suspects were captured by security cameras in the store at approximately 6:30 p.m. using the cards. One of the suspects was described as wearing a white top and purple leggings, and used the victim's credit card to purchase more than $1,000 in merchandise.
Anyone who has any information about the incident is urged to contact Crime Stoppers at (800) 458-TIPS or text to tips@cspbc.com. For more information, visit www.crimestopperspbc.com.