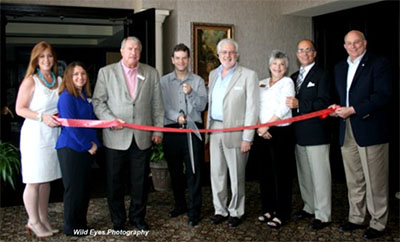 Stuart A. Hack, managing member of Hack Tax and Accounting Services LLC, recently joined the Wellington Chamber of Commerce.
Hack has more 25 years of experience in the accounting field. He specializes in high-net-worth individuals, which have included numerous managing directors from Morgan Stanley and Brown Brothers Harriman, as well as small businesses and not-for-profits.
Hack received both his bachelor's degree in mathematics and his master's degree in accounting from the State University of New York at Albany, where he also called the radio play by play for the football and basketball teams.
A Queens, N.Y., native, Hack relocated to Wellington in 2005 with his wife of 21 years, Diann, and children Leah, 15, and Corey, 13.
The offices of Hack Tax and Accounting Services LLC are located at 12230 W. Forest Hill Blvd., Suite 110-A-1,. Call (561) 214-6171 or e-mail hacktax@bellsouth.net for more info.
ABOVE: Wellington Chamber of Commerce officials with Stuart A. Hack of Hack Tax and Accounting Services.