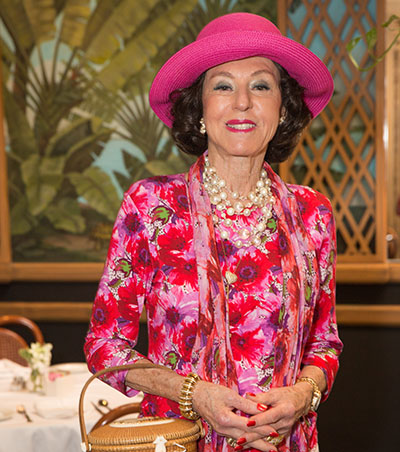 Irma Anapol was honored by the YWCA of Palm Beach County at its "Polynesian Paradise" luncheon June 11 at the Bear Lakes Country Club in West Palm Beach.
Anapol received the YWCA's prestigious Grace Hoadley Dodge award presented annually to a woman residing in Palm Beach County who has overcome personal adversity and in doing so, has empowered herself and created opportunities for other women to empower themselves.
A three-time breast cancer survivor, Anapol committed herself to helping other breast-cancer patients by providing counseling to and visiting women in the hospital and at home, often bringing them her famous homemade applesauce, chicken soup and seasonal décor to cheer them.
Anapol is a former fashion model and partnered with Estee Lauder Inc. to provide makeup for patients and teach them how to wear it along with wigs and hats.
Anapol was active in "Our Kids Sake," a national educational program for pregnant women, was a vocal critic against harmful pesticides in foods and has been a major supporter of the YWCA's Harmony House, a secure shelter for abused women and their children, for many years.
"I can think of no one more deserving of this award than Irma," said Suzanne Turner, CEO of the YWCA. "She exemplifies all the qualities that the Grace Dodge award seeks to recognize."
For more information about the YWCA or the Grace Hoadley Dodge award, call (561) 640-0050 or visit www.ywcapbc.org.
ABOVE: YWCA of Palm Beach County honoree Irma Anapol. Image Courtesy Lucien Capehart Photography