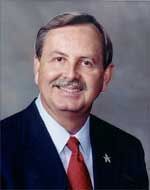 By Palm Beach County Sheriff Ric Bradshaw
Palm Beach County is a big place. At 2,400 square miles, it's the size of Rhode Island, with many unique land features such as beaches, swamps, farmlands and, of course, urban communities of housing developments, shopping centers and recreational parks.
For us at the Palm Beach County Sheriff's Office, it's not always easy reaching all these areas to patrol, respond to emergencies and investigate crime. But we get there every day in a timely, safe and professional manner, thanks to our Fleet Division, which is charged with repairing and maintaining the vehicles that get my deputies to all corners of our county, no matter how remote the areas may be.
In all, we have close to 3,000 cars, trucks, buses and other vehicles used to traverse any terrain. Overseeing all these vehicles is an award-winning staff that consistently earns our office high scores in fleet maintenance, including being named one of the Top 100 Best Fleets for three years in a row by Government Fleet magazine. We were the first sheriff's office in the nation to have this recognition.
Our fleet staff consists of 36 people, which includes supervisors, technicians and support personnel of top experts in the field. Together, at a time of rising fuel and parts cost, and shrinking budgets, they save the PBSO considerable money every year by extending the life of many vehicles, without compromising safety. That's done by investing in better parts and equipment and handling repairs in-house instead of sending them out to more expensive dealerships. Also, many of our vehicles share the same parts, so we don't have to pay extra for brakes, tires and filters.
In addition, money is saved on the cars themselves because they are more fuel-efficient, safer and generally more advanced than cars from previous years.
Plus, we purchase our vehicles through the Florida Sheriff's Association, which allows us more leverage in negotiating and lowering the prices from automakers. Once the cars are retired from operations, we auction them off, earning about $1 million a year for our county.
The PBSO has vehicles to handle any situation. For instance, we maintain specialty vehicles such as mobile incident command centers, bomb trucks and a video unit truck. There's also a former Palm Tran bus used to transport scores of deputies to major scenes. Several secure buses move inmates from jails to courthouses across our county. We even have specialized ATVs to maneuver off-road on trails and Segways to get around Palm Beach International Airport and the Mall at Wellington Green.
I'm proud of our fleet team for winning so many great honors, but I'm even more proud of the staff for making my deputies safer and improving our response capabilities and service to the residents of Palm Beach County.