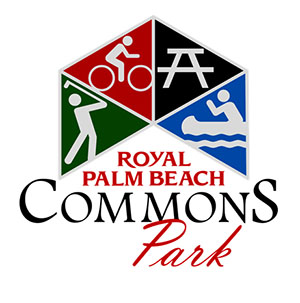 BY ALEXANDRA ANTONOPOULOS
The Village of Royal Palm Beach's annual Star-Spangled Spectacular will take place at the new Royal Palm Beach Commons Park on Thursday, July 4. The event boasts a range of scheduled activities to entertain and engage every visitor, starting early in the morning.
A full day of patriotic entertainment for all ages will be capped off by an exciting fireworks show staged by Zambelli International Fireworks at 9 p.m.
Royal Palm Beach Commons Park, located at 11600 Poinciana Blvd. at the intersection of Poinciana and Royal Palm Beach boulevards, is a brand-new, 163-acre facility that opened in March.
Vice Mayor Jeff Hmara noted that one of the biggest perks of the new location is parking.
"There will be plenty of parking spaces. We experienced through the grand opening a number of events that allowed us to see just how well the parking situation works," Hmara said.
A shuttle will run from the lots to the park, and visitors are advised to arrive early.
"The great thing about this venue is the space to roam around and enjoy a true park experience," said Carlos Morales, community events manager and facilities supervisor for the village. "We have a 10-acre lawn with a stage. There will be craft centers, interactive rides and games. It's really going to be a fun atmosphere."
Part of this fun atmosphere is the Kids Fun Zone, which promises to be the main attraction for most event patrons and their families. Opening at 1 p.m. with activities running until 8 p.m., this carnival-like stretch of Commons Park will offer rides, games, slides and endless amounts of fun to the younger crowd, while a DJ spins hit music at the park's splash pad area. At 7 p.m., Odyssey Road — a Journey tribute band — will take the Royal Palm Auto Mall Stage as the headline musical act.
Adults and children age 13 or older can participate in a 5K walk/run, which starts promptly at 7:30 a.m. Awards will be given to the first-, second- and third-place overall winners and within specific divisions: adult men, adult women, teen boys, teen girls and wheelchair users. After their 3.1-mile journey, race participants can stick around for live entertainment and snacks.
Concurrent with the 5K, the village's annual Firecracker Golf Tournament at the Village Golf Club will take place in a scramble format, complete with a shotgun start. Players will compete in contests for the longest drive and for being closest to the pin, and a barbecue lunch will be provided. The cost is $65 per player, $260 for a foursome or $100 to sponsor a hole.
A free, three-on-three sand volleyball tournament will kick off at 11 a.m. and is open to anyone older than 16, while the annual Red, White & Blue Fourth of July Fishing Tournament will take place at Lakeside Challenger Park, beginning at 6 a.m.
More than 25 gourmet food trucks will offer an array of delicious dining options, and an arts and crafts show will put vendors' patriotic wares on display for purchase. "Most are local vendors, and they will be selling holiday-related items: neon lights, hats, sunglasses," Morales said.
Anyone interested in participating in an event is encouraged to pre-register, but registration also will be allowed at the time of the event. "For the Kids Fun Zone, a $10 all-day pass can be purchased at the ticket booth, but it is easy to register through the Cultural Center," Morales said.
As for his plans for the holiday, Hmara will start the festivities early with the runners. "I'm going to run in the 5K. The music and activities after the 5K through the rest of the day will be fantastic. The bands have something for everyone," Hmara said. "There will even be an open-microphone opportunity for anyone who might want to sing. That might get crazy, but it will be a fun time, I'm sure."
For more information, or to register for events, visit www.royalpalmbeach.com or call (561) 790-5149.