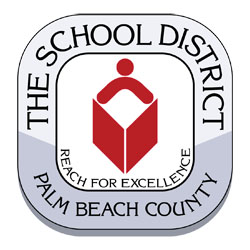 BY ANNE CHECKOSKY
Nine high school students are learning first-hand how government works this summer.
The students applied for and were accepted into Wellington's summer service program. They're now spending eight hours each week through Aug. 8 learning about different Wellington departments and helping village employees with hands-on projects, explained Community Projects Manager Scott Campbell.
Since 2011, 34 students have completed the summer service program. In return, they receive 75 hours of community service. All Palm Beach County School District students must log at least 20 hours of community service in order to graduate.
To be part of the program, students must be entering their junior or senior years of high school, provide two letters of recommendation and have a 3.0 grade point average.
The program works much like an internship. Students go through orientation first and then are assigned to specific departments, such as parks and recreation or payroll, Campbell said. There they engage in specific projects.
What they don't want the students doing all summer is filing or other such mundane tasks, Campbell said.
For example, one of the students assigned to his department is helping with a neighborhood engagement program. She'll actually end up going door to door to get the word out about neighborhood programs.
Students in the finance department are helping with payroll, and in parks and recreation, students are helping run summer camp programs, Campbell said. "It's all about learning what government does and how it works," he said.
Jacob Gill, a junior at Wellington High School, is also working for community service hours this summer. He called it an honor to be accepted into the program.
Gill, 16, has been conducting customer service satisfaction surveys to gauge how those applying for village permits find its operations.
So far the comments have been positive about the village permitting process, he said.
Gill admitted to being a little nervous at first, but now sees the program as a great opportunity. "I would highly recommend it," he said. "My friends have already asked about it."
His supervisor, Customer Service Supervisor Janet Silva, is impressed by the work he has been doing. "He has been of wonderful help," Silva said of Gill. "He has been awesome."
In addition to learning how government works, students gain valuable contacts through the program and learn what it's like to work in a professional environment. And students who have been through the program often come back to volunteer on their own. They see the value of an on-the-job type experience. It's also something concrete to put on their college applications.
Generally, students work four-hour days twice a week, but some opt to put in the full eight hours at once, Campbell said.
The program is only offered in summer. Upon completing the program, the students get certificates to show they've done the work, and the school district is notified that they've logged the 75 community service hours.