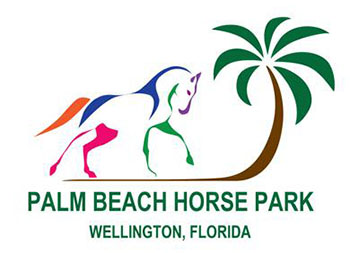 Members of the Wellington Village Council were divided Tuesday over whether to give exclusive consideration to a horse park on the village-owned K-Park site at the corner of State Road 7 and Stribling Way.
Council members voted 3-2 to approve a letter of intent from proposers Palm Beach Horse Park LLC, with Vice Mayor Howard Coates and Councilwoman Anne Gerwig opposed.
Though council members were largely in favor of the idea of a horse park on the site, concerns about following the proper procedure caused the dissent.
"I like this proposal," Coates said. "I just want to make sure everyone gets a fair shake in presenting to the council."
Coates noted that a second organization had approached Wellington about putting baseball fields on the site but hadn't yet had a chance to present a proposal to the council.
But by accepting the terms in the letter of intent, the council majority agreed to give Palm Beach Horse Park and the still-unnamed buyer behind the company 120 days to draft a feasibility study, financial plan and other documents to persuade council members to sell the property.
During those four months, Wellington would agree not to discuss selling the site to any other entity. The council still will have the final say on whether to sell the property.
Palm Beach Horse Park spokesman Jack Van Dell said that the development as proposed would include a hotel, veterinarian training facility and a stadium that could double as a civic facility.
The horse park would provide a space for western riding, most notably American Quarter Horse Association shows. "The concept is to make it a 12-month, full-service, completely equipped horse park like no other in the world," Van Dell said.
On site would be eight hurricane-resistant barns and a stadium built to hurricane standards, both of which could be used by the county's emergency operations. "[The stadium] will be able to house dogs and cats and people during emergencies," Van Dell said.
There would also be a veterinary school, surgical suite and research/development facilities, as well as an international riding school for world-class training in any discipline and a barn where Wellington residents could learn to ride.
"We are the most complete horse place in the world, yet if you come here, you can't get on a horse and go for a ride," Van Dell said. "We want to have one barn dedicated to Wellington, filled with qualified horses and good trainers. It will get kids out to the facility and for a minimum amount of money, they can learn to ride."
Van Dell said the site would be a mix of civic uses and private, commercial uses. He estimated that it would create 400 to 500 jobs and have a $50 million to $75 million impact on Wellington.
Attorney Barbara Richardson of Shutts & Bowen, representing Palm Beach Horse Park, said that the company offered $10 million for the site subject to appraisal by Wellington. K-Park was purchased for about $8.5 million, she noted.
During public comments, many western riders stepped up to support the idea.
Loxahatchee resident LaVerne Jones, a barrel racer, said that she had put her house up for sale and planned to move to someplace more friendly toward her discipline. "I live in a beautiful horse community," she said. "But I can't ride western. If this plan goes through, I would stay. I know a lot of people would come here."
Many of the riders said they had been ousted from local horse arenas because barrel racing and other disciplines "ruined" the footing in the arena. "I was told that my event destroys the footing," Jones said.
Alyce Michelbrink, president of the Palm Beach County Mounted Posse, said many of her former riders had moved north to Tampa because there was not an adequate facility where western riding didn't get in the way of other disciplines.
"We can't put horse shows on," she said. "Your horses here don't like us. We don't need fancy footing. We just require dirt; we're easy. We need cover. There is nothing that is covered for us, and there is nothing harder than trying to work a horse in the rain, thunder and lightning."
Opponents of approving the letter of intent did not necessarily oppose the idea of a horse park but expressed concerns about the location and the process.
Wellington Chamber of Commerce President Victor Connor said he was in favor of a horse park but thought the decision was being made without going through the regular process of taking proposals before Wellington's committees before council approval.
"The proposed park is a potential for broadening Wellington's equestrian footprint," he said. "For that, we encourage the group to move forward. But this is continuing in the absence of any process. This group received unprecedented support from council members without going through any of the required processes for something such as this."
Mike Nelson, representing the chamber's economic development committee, said that he was concerned about the entity behind the company proposing the park. "We have a buyer who will not disclose who they are," he said.
Other residents focused on traffic concerns. Robyn Tanner said she moved to Oakmont Estates, just west of the proposed horse park, to get away from traffic congestion caused by equestrian activities.
"I am here 12 months a year supporting the village," she said. "I have endured many traffic nightmares trying to get through the congestion caused by horse shows."
Tanner was concerned that the new horse park would add to the traffic, and noted that K-Park was designed to be green space. "There are very few spaces left on [SR 7] that have not been developed," she said. "This site needs to remain undeveloped green space."
Equestrian veterinarian Scott Swerdlin warned that the proposed vet school could jeopardize Wellington's equine veterinary practices.
"There is not one thing a veterinary school can bring to this area that isn't already here," he said. "We have every specialty there is. If you permit a university to come in here, you're going to destroy all the hopes and dreams of all these veterinarians. It's important to me you understand how many people you're going to hurt."
Councilman John Greene asked Village Attorney Laurie Cohen whether Wellington needed to put out a request for proposals before considering a letter of intent. She said it did not.
"You have the ability to enter into this type of agreement," she said. "If you do actually enter into a contract to sell the property, then if there is an application for development, it would go through the regular process and there would be time for public comment."
Greene asked for clarification that this was not an agreement to sell the site.
Cohen said it was not, but she noted that council members would not be able to discuss any other proposals for the site. "It limits your ability to discuss the parcel with anyone else," she said.
Gerwig said she didn't think the proposal was a "horrible idea," but had concerns that it is not in Wellington's Equestrian Preserve.
"You're putting horses on a property not connected by our trail system," she said. "That means residents can't ride out to the facility. Any horses coming in there will have to be brought in on [SR 7]. That is a pretty busy roadway."
Coates said he liked the idea of a horse park but was concerned about agreeing to the letter of intent before hearing other proposals.
But Mayor Bob Margolis said other groups had an opportunity to come before the council.
"I would have loved to hear them at the same time," he said. "They had the opportunity to come before us. We aren't signing a contract here."
Both Margolis and Coates agreed, however, that staff should look into the impact that a vet school could have on local practices. "I'm not out to destroy any one part of our commerce," Coates said.
Greene made a motion to approve the terms in the letter of intent. The motion passed 3-2, with Coates and Gerwig dissenting.