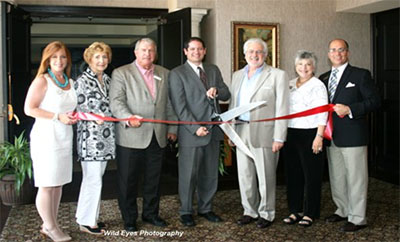 Elder law attorney Daniel Alan Terner recently joined the Wellington Chamber of Commerce.
Terner has assisted seniors and disabled individuals of all ages as an elder law attorney for more than 14 years. His firm, Terner Elder Law P.L., is located in Suite 164 of the Lake Wellington Professional Centre.
The firm's mission is to provide compassionate and comprehensive long-term care planning, disability advocacy, incapacity planning and estate planning for South Florida seniors, their families and disabled individuals of all ages.
Terner assists with Social Security disability appeals and Medicaid eligibility establishment and applications, as well as with drafting legal documents such as revocable living trusts, wills, durable powers of attorney and healthcare advance directives.
Terner has been a resident of South Florida for many years. He lives with his wife, Stacy, and their four children, Zoe, Lila, David and Griffin. He maintains active memberships with the National Academy of Elder Law Attorneys, the Academy of Florida Elder Law Attorneys and the Elder Law Section of the Florida bar.
Terner lectures extensively on disability and aging matters, and authored the chapter on public benefits for the current (seventh) edition of the Florida Bar's guardianship practice manual.
Terner's offices are located at 12230 W. Forest Hill Blvd., Suite 164, in Wellington.
For more information, call (561) 227-1577  or visit www.ternerelderlaw.com.
ABOVE: Mayor Bob Margolis and Wellington Chamber of Commerce officials with elder law attorney Daniel Alan Terner.