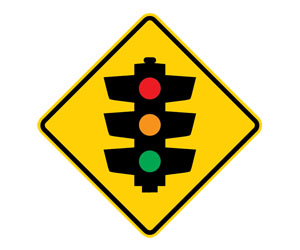 BY ANNE CHECKOSKY
The Palm Beach County Commission voted 6-1 on Tuesday to renew a one-year contract with a vendor that operates red-light cameras at 10 intersections within unincorporated areas of the county. Commissioner Hal Valeche cast the lone dissenting vote.
Also, commissioners unanimously voted to set the administrative fee at $70 for red-light camera violation appeals.
Red-light violators can now go before a hearing officer instead of traffic court to argue their cases under an ordinance passed in June. All counties and municipalities that operate red-light camera systems had to put the hearing officer system into place by July 1 because of new state red-light camera legislation or risk not being able to operate the systems. Setting the fee was discussed at a June 18 meeting.
Also at their June 18 meeting, commissioners asked Palm Beach County Engineer George Webb to compile a report showing crash data information from intersections with cameras and intersections without cameras, so they could make an informed decision at Tuesday's meeting.
The report showed the total number of crashes decreased by just 2 percent from the eight months before the cameras were installed — September 2010 to April 2011 — to the eight months after the cameras were installed — September 2011 to April 2012. There were 175 total crashes eight months before the cameras were installed and 171 eight months after.
Overall, rear-end crashes increased 6 percent, but angle and left crashes were down 25 percent and 53 percent, respectively, since the cameras were installed, the data showed.
Angle and left crashes tend to be more serious, so you could say the data was telling from that standpoint, Webb said.
"Thank you for the report. The report validates what I felt was going on," Vice Mayor Priscilla Taylor told Webb.
The data also showed that crashes decreased 12 percent at intersections without cameras but near intersections with cameras. There were 153 crashes at those intersections eight months before the cameras were installed and 134 after.
The red-light camera intersections are: Palmetto Park Road and Powerline Road, Lantana Road at Jog Road, Atlantic Avenue and Jog Road, Hypoluxo Road at Military Trail, southbound Powerline Road at W. Palmetto Park Road, and westbound Lake Worth Road and S. Military Trail.
The nearby camera locations are: Glades Road and Powerline Road, Melaleuca Lane and S. Military Trail, Atlantic Avenue and S. Military Trail, and Hypoloxuo Road and Jog Road.
Webb said one commissioner told him the cameras might be providing a "halo effect," because drivers are aware they could be caught running a red light, they are driving more cautiously overall.
Taylor asked Webb to continue to monitor the crash data over the next year. "I'll be glad to update," he said, adding that he and his staff are working to try to get the database more current, since the most recent crash data he had was from 2012.
Although the contract with American Traffic Solutions won't be up for renewal again until July 2014, Webb will most likely be back in front of commissioners on red-light cameras in December or January to get input on which way they want to proceed, he said.