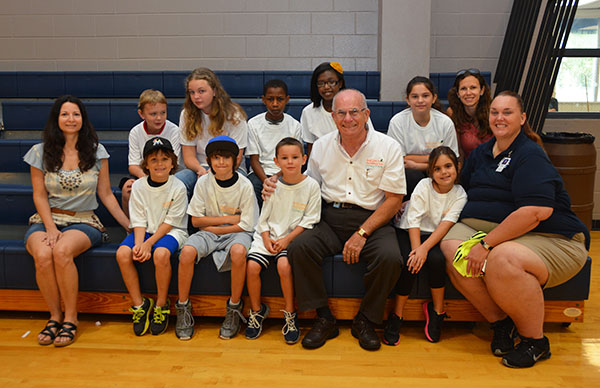 Eleven lucky children got a chance to go to the Village of Wellington's summer camp this week thanks to the Wellington Preservation Coalition and the Jacobs family.
The coalition funded the cost of the one-week camp for the children, who were able to enjoy a few days of fun and activities.
"We always want to give something back to the community," Wellington Preservation Coalition Executive Director Tom Wenham said. "This was one way of doing that."
The Wellington summer camp runs weekly through Aug. 16
The coalition and the Jacobs family will also sponsor a splash party on Saturday, July 20 at the Wellington Aquatics Complex. Guests can enjoy free admission from 9 a.m. to 7 p.m., and from 11 a.m. to 3 p.m., lunch will be provided.
"When you come in, you'll get a couple of tickets," Wenham said. "They are good for a hotdog or burger, a drink and some chips."
Wenham said the goal is to give families a fun, free activity to do together. "People are busy and it's hard to get together with family," Wenham said. "We wanted to make activities like these available to children and their parents. Everyone is invited."
For more information, visit www.preservewellington.org.
ABOVE: Wellington Preservation Coalition Executive Director Tom Wenham with the sponsored children at camp on Monday, July 15. Photo by Denise Fleischman