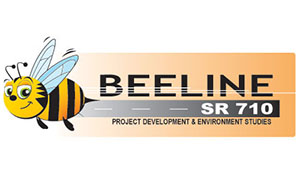 A former Indian Trail Improvement District official is warning that the Florida Department of Transportation's planned expansion of the Beeline Highway (SR 710) could spell trouble for The Acreage.
During public comment at the ITID Board of Supervisors meeting Aug. 7, former Supervisor Penny Riccio said she attended a hearing that day in Indiantown on the project, which has been in planning stages for the past year and a half.
"It's a very serious issue," Riccio said. "They have incorporated The Acreage and the Loxahatchee area in their PD&E study, saying that there is more anticipated development."
Riccio said it needs to be made clear that The Acreage is close to build-out, adding that she spoke at the meeting, explaining that there are only 500 or so Acreage lots left to build, and the population should not increase dramatically from the 39,000 people already in the community.
According to an FDOT report, a multimodal Project Development & Environment (PD&E) study is being conducted to evaluate potential improvements to the Beeline Highway from 1 mile east of SR 76 (Kanner Highway) to SR 708 (Blue Heron Blvd.). The proposed improvements include widening the Beeline Highway from about 1 mile east of SR 76 to the Pratt & Whitney entrance. It would be widened from the existing two lanes to four lanes.
No widening is proposed from the Pratt & Whitney entrance to Northlake Blvd. From Northlake Blvd. to Blue Heron Blvd., improvements include widening the existing four-lane road to six lanes. A flyover at SR 710 and Northlake Blvd. is also proposed.
Further, a 10-foot, shared-use path on the north side of SR 710 is also being evaluated from approximately 1 mile east of SR 76 to Northlake Blvd.
The widening from Northlake to Blue Heron will serve to reduce congestion, as well as to enhance mobility, safety, emergency access and truck movement within and through Martin and Palm Beach counties, according to the FDOT report.
The total project length is about 25 miles. The estimated cost for the proposed improvements is about $181 million, which includes $126 million for construction, $5 million for right-of-way acquisition, $29 million for engineering and $21 million for mitigation.
The project is in the final stages of public input.
Riccio said she thought the underlying reason for the project is to accommodate development of the 4,800-acre Vavrus Ranch property, which is planned for 7,600 homes, 2 million square feet of commercial and a 4,000-student campus.
"They claim that there's 26,000 car trips at the corner of Northlake and the Beeline Highway, which warrants the Beeline to be widened from Northlake down to Blue Heron, but Blue Heron is not our concern," Riccio said. "Our concern lies between Northlake and Haverhill, because the road fails at Haverhill. Haverhill is a heavily urban populated area."
Truck trips through The Acreage to the Beeline are at 12 percent and anticipated to go to 21 percent, Riccio added.
"I screamed that we don't want to be a community of pass-through truck traffic," she said. "They're projecting the trips with the truck traffic to go to 54,000."
Riccio asked that ITID board members and Acreage residents send in comments to FDOT asking the agency not to widen the Beeline from Northlake to Haverhill to six lanes.
"That would destroy our neighborhood because they are looking at the Vavrus development also," Riccio said. "We shouldn't be lumped into that. We shouldn't pay for whatever they want to do over there. We need to bombard that office that we oppose that."
Riccio added that the bridge planned to go over the railroad track at Northlake Blvd. and the Beeline will start at the entrance to the Grassy Waters Preserve and go up to an elevation of 18 feet, resembling the overpass at State Road 7 and Southern Blvd. "That's abhorrent, that's ludicrous, just to accommodate Vavrus?" Riccio said.
Ultimately, the SR 710 corridor could potentially reduce automobile and oil dependence, as well as vehicle emissions, and provide an economic development benefit to the area, according to the FDOT report.
Modern passenger trains would be utilized on the existing railway running parallel to the highway, providing fast service, safe and reliable transportation, wireless capabilities and a comfortable and convenient method of travel.
The corridor design fits in line with FDOT's vision plan for the Florida Intercity Passenger Rail, which connects all major urban areas not commonly serviced by air or rail.
Other benefits have been identified with the project, including higher property values, increased commercial activity, increased tax revenue and the development of livable, accessible communities.
For more information on the project, visit www.sr710.com.