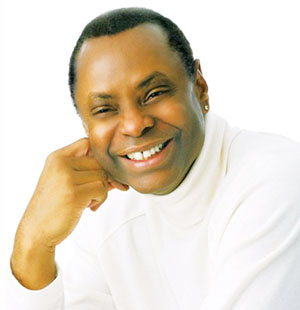 BY ANNE CHECKOSKY
Get ready for a night of cool music as Copeland Davis brings his group to St. Peter's United Methodist Church in Wellington for a performance on Saturday, Sept. 14 beginning at 7 p.m.
"Jazz at St. Peter's" will feature Davis on piano, as well as a drummer, bass player and keyboardist, said Davis' wife, Mary.
It's a special event for a special cause: Davis has multiple tears in his retina and needs surgery to repair them, Mary said. Since he has no insurance, whatever proceeds are raised from the concert will go toward paying for the surgery.
He's not in any pain and can see to play, he just can't drive at the moment, Mary explained.
Tickets are $20 and can be purchased at the church, located at 12200 W. Forest Hill Blvd., during church services or on the night of the performance.
All of the musicians are volunteering their time to play this special concert. "It's going to be exciting," Mary said.
Copeland and Mary Davis are residents of Royal Palm Beach and attend St. Peter's.
A renowned jazz pianist, Copeland Davis has been featured on The Tonight Show and Good Morning America and feted at the John F. Kennedy Center for the Performing Arts in Washington, D.C.
"Pianist Copeland Davis has established a reputation for himself as one of the best symphonic jazz musicians in the business," The Boston Globe has written.
Davis earned degrees from Florida Atlantic University in Boca Raton and Seminole State College of Florida in Lake Mary. His honors include being named to the International Who's Who in Music as well as Las Vegas Lounge Act of the Year, and receiving the Carbonell Pop Entertainer of the Year Award and a TV Emmy award nomination for Copeland Davis at Crystal Tree.
Davis has performed at the Stardust Hotel & Casino in Las Vegas; the Burt Reynolds Backstage Restaurant & Club in Jupiter; MGM Resorts International in Reno, Nev.; Holiday International Hotel & Casino in Las Vegas; Harrah's Marina Hotel & Casino and Bally Park Place Hotel & Casino, both in Atlantic City, N.J.; the Americana Hotel & Casino and the Caribbean Hotel & Casino, both in Aruba; the Boca Raton Hotel & Club in Boca Raton; and the Brique Balloon, La Familia restaurant and The Breakers resort, all in Palm Beach.
He has taught master classes at Broward State College and Seminole State College, and a class on jazz history at FAU.
In addition, he was an arranger for the Fifth Dimension, arranger and conductor for Barbara McNair, arranger and guest artist with the Florida Sunshine Pops Orchestra, the Space Coast Pops, Indian River Pops and arranger/artist-in-residence for the Boca Pops Orchestra.
Davis' fascination with music began at age 7, while watching a TV performance of a pianist. He is primarily a jazz pianist, but his talent can take him into the pop, rock or classical ends of the spectrum.
For more information about the Sept. 14 benefit, call (561) 793-5712, ext. 13.