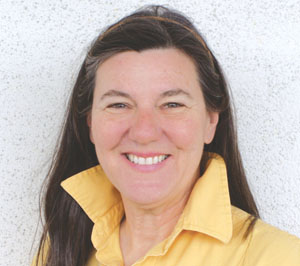 THE SONIC BOOMER
Labor Day weekend. Even though the kids have already gone back to school, it still somehow announces the official "End of Summer" and the beginning of "Shoe Season."
Of course, in South Florida, the end of summer is an empty threat as "summer" lasts all year long. Shoes continue to be optional and, if worn at all, often take the minimalistic form of sandals, clogs or flip-flops. For churches and funerals, there are the more formal deck shoes. No one seems to have even heard of socks.
But I'm in Missouri right now — a buffer state between the Midwest and the Plains — and I am trying to figure out just what kind of foot covering I am going to need.
I quickly discovered last year that tennis shoes tend to slide across ice. So I wore out my one pair of stylish knee-high boots — the pair I kept on hand for looks in Florida.
But I was lectured repeatedly by the locals that, if stranded, a pair of heavy-duty boots with thick woolen socks inside is good to have and that furry mukluks with tassels are worn more for style than substance around here.
Hmmph. As a fan of the "layered look," I had been looking forward to fall and winter clothing in wools, tweeds and plaids. I missed peeking out from underneath a fuzzy hat ever since leaving Wisconsin in my 20s. But I had also forgotten that "protection from the elements" often trumps fashion.
It's ironic.
Once I learned how ridiculously hot South Florida can get, I would huffily tell people, "Those postcards with the palm trees don't show the heat!" Up north, the postcards with the crystalline, glistening snow don't show the cold — and the wind. At night. On a deserted street. In January. When the only huffing you're doing is blowing into your hands to keep them from freezing.
But I digress.
And I must admit that Missouri does not get as bitterly cold as Wisconsin. It's almost possible to enjoy breathing the fresh, crisp air of fall and winter because days full of sunshine and warmth are intermittent and plentiful — unlike Wisconsin's six months of gray. And I have yet to be stranded anywhere, much less a deserted street.
In January, I hightail it to Florida like everyone else. Two residences is definitely the way to go.
But this will be my first fall in Missouri, and I suppose it more-or-less begins on Tuesday, once Labor Day is behind us. From what I've heard, it's fall festival season, pumpkin-and-gourd season, corn maze season and garage sale season. All good. All fun.
From there we head into ski-and-skate season, fireplace season, theater-and-movie season and indoor-mall-shopping season.
Again, all good. All fun.
To add to the fun, I got myself a little antiques booth in someone else's mall up here, to balance my own mall in Florida. It will be good to see things from the renter's side of the fence. I have been open two weeks and am $130 ahead, so I'm happy.
Good. Fun. Happy. I guess those are the key words to my life.
I am one lucky duck.