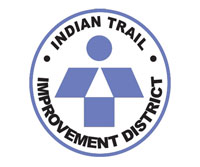 The Indian Trail Improvement District Board of Supervisors interviewed six candidates for its district administrator/manager position Tuesday, and will make a decision at its Sept. 18 meeting whether to select a manager, narrow the list further or start the process anew.
At a meeting Aug. 21, the board narrowed its list of candidates to eight and set interviews for Tuesday and Wednesday, Sept. 3 and 4, but were able to get through interviews Tuesday for six of the eight candidates. Two of the candidates did not show up.
The candidates who interviewed for the post are: Peggy Bertsche, William Gotthelf, Robert Halfhill, Margie Perez, Jamie Titcomb and Special District Services.
"We may decide on a short list at the Sept. 18 meeting," ITID President Jennifer Hager told the Town-Crier on Wednesday. "The board hasn't totally decided. We're still open to tossing them all out and starting all over, or creating a short list, or choosing, and based on our top three each, we'll take our attorney's advice and go from there."
Hager said the interviews were a learning process for her.
"I've always been on the other side of interviewing as a teacher," she said. "If I was ever able to do this again, I would do a few things differently. It's hard when you can't communicate beforehand with the candidates. A person can end up being a different person when the time comes to work with them, so it's hard, especially in a public forum, to interview them."
Bertsche, a resident of 87th Lane North in The Acreage, is currently assistant controller for Bristol Management Services in Jupiter, where she supervises an accounting staff that manages 250 homeowners' and condominium associations, according to her résumé. She is a licensed community association manager with the Florida Department of Business and Professional Regulation.
Halfhill, of Pembroke Pines, is public works director for Charlotte County, where he manages 148 employees in road and drainage maintenance, solid waste management, pest management and landfill operations. He has a master's degree in public administration from National University in San Diego and a bachelor's degree in communications from the University of West Florida.
Gotthelf, a resident of 74th Street North, has lived in The Acreage since 1977 and served on the ITID board from 1990 to 2002. While he was ITID president, he oversaw the paving of almost 35 miles of roads and construction of seven parks, and was construction manager for the district during those projects.
In personal information on his résumé, Gotthelf stated that he has a thorough knowledge of The Acreage and understands how special districts work, as well as the interlocal agreements ITID has with other governments. He is the owner of Mayfair Builders and has an MBA from Florida International University and a bachelor's degree in engineering from the University of Miami.
Perez, of West Palm Beach, is chief financial officer for the Arthur I. Meyer Jewish Academy, a private, nonprofit school that teaches kindergarten through eighth grade, where she has worked since 2008. She oversees operation of the business office, including cash flow and management, accounts payable, payroll and benefits, records, donations, human resources and risk management.
Perez was deputy district administrator and finance director for ITID from 2005 to 2008, managing the daily operations of the district. She graduated from Florida Atlantic University with a bachelor's degree in business administration and received her certified public accountant's license in 1998.
Titcomb, an Atlantis resident, is chairman of the Workforce Alliance of Palm Beach County and founder-president of Govtechnics, a consulting company. He was interim town manager for the Town of Lake Park from February to July 2012 and manager of the Village of North Palm Beach from July 2011 to January 2012. Before that, he was executive director of the Palm Beach County League of Cities from February 1999 to June 2011.
Special District Services is a private management firm with a staff of 17 that manages 75 special districts in Florida, founded in 1993. The executive management team is Chairman Peter L. Pimentel and President Todd "Woody" Wodraska. Pimentel is a former executive director of the Northern Palm Beach County Improvement District, while Wodraska sits on the Jupiter Town Council.