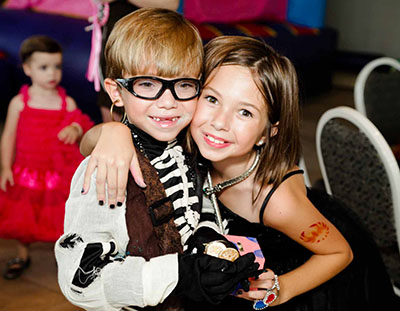 The second annual Kids Helping Kids' Princess and Pirate Ball will take place Nov. 3 from 3 to 6 p.m. at the International Polo Club Palm Beach in Wellington.
Amie Swan and Abigail Beebe will serve as chairwomen of the event. Max Silverstein and Emma Guieri will serve as co-chairs of the kids committee.
A program of the Center for Family Services, Kids Helping Kids increases awareness of philanthropy among youth, while making a difference in the life of another child.
The Princess and Pirate Ball will include cocktails and mocktails, dinner by the bite, a treasure hunt, face painting, crafts and more. The Princess and Pirate Ball is for children of all ages and their parents and/or grandparents. Casual attire and themed costumes are encouraged.
Tickets for adults are $150 and tickets for children are $95. For tickets or sponsorship information, contact Stanton Collemer at (561) 616-1257 or e-mail scollemer@ctrfam.org.
Proceeds from the event will be used to support the Pat Reeves Village Shelter. The shelter provides life-changing services to families with children who are either homeless or at risk for homelessness.
The Kids Helping Kids program starts to teach philanthropy at an early age teaching children to help other children less fortunate through hands-on projects and events.
The program takes place at the Pat Reeves Village Shelter in West Palm Beach, the only emergency homeless shelter in Palm Beach County for families with children. Kids Helping Kids has been in existence since 2012 and has programs and events throughout the year, including a monthly "family night" at the shelter.
Nationally accredited by the Council on Accreditation, the Center for Family Services is a 51-year-old nonprofit social services organization with a mission of strengthening families through counseling, education and homeless intervention.
The agency provides a full spectrum of services for homeless families with children and families at risk for homelessness, substance abuse treatment programs, as well as specialized therapy for children who are victims of sexual abuse and domestic violence.
For more information, visit www.ctrfam.org.
ABOVE: Two children who attended last year's event. Photo by Lucien Capehart Photography