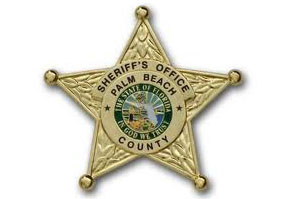 Open beverage container violations at A&G Market in Loxahatchee Groves should be a thing of the past now that questions about the law have been resolved between Palm Beach County, the Palm Beach County Sheriff's Office and the Town of Loxahatchee Groves, according to Lt. David Combs, commander for PBSO's Acreage/Loxahatchee substation.
Some town residents had complained that they felt intimidated when going to the market, especially on payday when crowds of largely migrant workers would loiter in the area drinking beer.
Combs said he also worried about the workers, who get their paychecks cashed at a nearby check-cashing store, becoming robbery victims, which has happened.
Deputies had been in a quandary about the town's open-container law, which it adopted unchanged from the county's ordinance. Combs said questions arose whether the ordinance was still enforceable under the town's jurisdiction.
"Every few months it kicks up a little bit," Combs told the Town-Crier on Tuesday. "We've had a problem in the past with folks who go into the market and drink a little bit too much. They even put tables around outside and had music out there a couple of years ago. We asked them not to do that, because we were getting complaints from the town."
Combs said patrols have been stepped up in the area, which has minimized the activity, but that a definitive answer on enforcing the open-container law was still lacking.
Language and ethnic barriers also posed a problem.
"There's the store owners, the store workers, the store clients, and they're all completely different," he said. "They're literally from different parts of the world, so if you talk to one, it gets a little bit lost. What we did was try to get them all on the same page."
Combs said he goes into A&G occasionally just to buy a pack of gum and say hello. He also works closely with a deputy in the chaplain's unit, José Rendon, who is Hispanic and can communicate with the workers.
"He's a native Spanish speaker," Combs said. "He's a wonderful man. He's done a lot, not only with the migrant ministries."
Acts II Church had a migrant outreach program at one time, but it was discontinued when funding ran out.
"José is trying to set up a ministry meeting at one of the other churches just to bring the ministers from the migrant community, and it gives me the opportunity to speak to a community that normally wouldn't necessarily speak to me," Combs said. "I want to present myself as not being their adversary but being an ally, because they're part of my community."
The issue with the A&G Market and the area in general has been with enforcing a county ordinance in the Town of Loxahatchee Groves. But recently, Combs got the county and town attorneys and PBSO legal staff to agree that when the town incorporated, it adopted the county ordinance.
"Since then, they have adopted some of their own, but there is none that conflict," he said, explaining that the county's open-container law had been adopted unchanged by the town.
At a recent meeting, he said the interpretation by the attorneys is a major breakthrough for enforcement.
"We ran into some problems because the town was unincorporated at the time and had adopted the county's ordinances, and then the town adopted its own ordinances and there was a question about the legality," Combs said during a report to the Loxahatchee Groves Landowners' Association.
"For the past few years," he continued, "I've been trying to get [legal staff] to make a decision, and this year I took another run at them, and I'm happy to report to you that the county attorney, the Sheriff's Office attorney and the Town of Loxahatchee Groves attorney have all agreed that the town has no conflicting ordinance, and because the town accepted the ordinance of 2006, and because the ordinance has not changed, it is considered to be frozen in time, and therefore is considered to be a town ordinance and applicable."
Combs said he has been working with the plaza on some other issues there, including getting the check-cashing store to improve security.
"Now we're going to start a little bit of education, we're going to see how these apply and we're going to just start arresting people under the county ordinance," he said, explaining that open-container law violations are minor arrests.
"For me that's really good news," Combs said. "That's a really big deal to me. It gives me a tool. It's not the only tool, but it's a big one if I have to use it."
Combs said he would prefer education and compliance, but must be able to arrest people who don't comply.
"Now I have that arrow in my quiver, and my deputies and supervisors have that as well, so hopefully we can get a little relief when it gets difficult," Combs said.