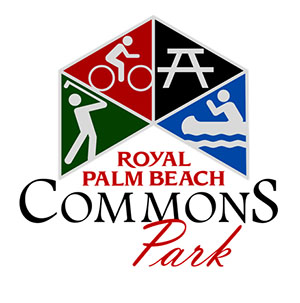 Royal Palm Beach Parks & Recreation Director Lou Recchio reported on planned recreational capital improvements at the Royal Palm Beach Recreation Advisory Board meeting Monday.
New amenities include a regional-scale dog park, a flying-disc golf course, a skateboard park, athletic field light replacements and additional improvements to Royal Palm Beach Commons Park, including lighting on the Great Lawn.
Recchio noted that the dog park is listed twice in the budget, once for $63,000 and again for $30,000.
"Initially we had $63,000 in there for the development of an area over at Commons Park, and then there were some residents who approached the council and thought $63,000 wasn't going to be enough," Recchio said, explaining that the council was persuaded to add another $30,000. "We have $93,000 for the development of a dog park, which is scheduled for this coming budget year."
The budget also has $15,000 allotted for a disc golf course to be put up in the undeveloped area of Commons Park laid out for a nine-hole golf course. "Disc golf is not new, but it's getting popular," he said. "We're going to design an 18-hole disc golf course."
Recchio said that on Labor Day, the athletic director from Crestwood Middle School, who is active in flying-disc golf and had advocated for the course, gathered about 30 people out on the field to play, using portable flying-disc golf equipment.
"I was surprised at the outcome, how many people actually showed up and played," Recchio said.
The budget has $135,000 allocated for Great Lawn lighting. "Every time we have a community event now on the Great Lawn, we have to go out and rent portable lighting systems," Recchio said. "What we're looking to do is put four light poles in on the perimeter of the Great Lawn, which will light up the volleyball courts."
The lights will be activated independently for flexibility.
"They are very similar to the lights on soccer fields," he said. "They will be on 75-foot poles and will give us a general light. We're not looking to flood the area. It'll light the playground area, so when we have community events like the Fall Festival and the Holiday Light-Up, we'll want to light that general area so there are no safety issues."
Access complying with the Americans with Disabilities Act is planned for the kayak launch. "We are looking at putting in a floating dock out there," Recchio said. "If somebody in a wheelchair wants to ride, they've got the paddleboats, we've got canoes, or if they want to ride in their own rowboat, any type of watercraft, they will have the same access as the general public."
Improvements are also planned for the Commons Park Sporting Center third floor at a cost of $300,000, which will include the addition of two more sliding doors that open to the veranda.
"It's like any project, once you think you have everything the way you want it, and then you realize when you get in there that you want to make some changes," he said.
The addition will open up the glassed area, which seats 96 people, to the veranda, which holds another 56 people. Transparent, roll-up protective sheeting will also be installed on the veranda to insulate against rain, cold and heat.
Other equipment for Commons Park includes a roller for the golf greens and golf carts to help staff get around. "That's a huge facility, and that'll help us out tremendously," Recchio said.
Improvements at other recreation areas include new field lighting and expansion of Field 5 at Willows Park, the largest field at the park.
"We have got a $200,000 grant to work on that field that we will be expanding, so that if we end up getting 16- or 17-year-olds that want to play baseball, or the high school wants to come over and use the field, it'll be ready for them. We will go to a 325-foot fence. We will be replacing all of the lights."
The existing lights were installed in the mid-1980s. "They're in pretty bad shape," Recchio said. "We're spending more money replacing ballasts and light fixtures than it's worth."
The new skate park near the Royal Palm Beach Recreation Center is budgeted at $100,000. "The surface is being completed as we speak, and we anticipate putting the ramps on the facility if not by the end of this week, the beginning of next week," he said. "We will open it in October, and later down the road, possibly in November, we'll have a formal ribbon-cutting ceremony."
Recchio pointed out that the project was brought forward and designed by skaters, who will also monitor it. "I want to commend those students who participated because now they know how government works in trying to accomplish this," he said.
Plans are also in the works to spend $150,000 to renovate the Royal Palm Beach Cultural Center, which was built in 1992. "We're looking to renovate the restroom facilities, the hallway and the kitchen area," he said.