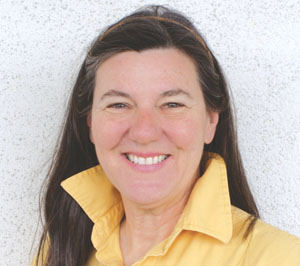 THE SONIC BOOMER
Today is my wedding anniversary. Mark and I have been married for 13 (or 14?) years… I forget.
Yeah, I know. Women are supposed to remember that sort of thing. And a lot of women my age have already been married 40 years. Wow. I think if I'd been married 40 years, I'd remember, too. That is a long time. But, because it has only been 13 or 14 years for me, I remember my wedding like it was yesterday.
It took place at the Jekyll Island Club in Georgia. If you've never been there, go.
The Jekyll Island Club was formed when the elite New Yorkers of the day (J.P. Morgan, Rockefeller, et al.) were looking around for the perfect place to take their families in the wintertime. (They also got a little work done on the side, away from prying eyes.)
They built a series of "cottages" (think mini-mansions) and one big communal resort for dining and guests. It is fabulous. We had the wedding in the little 150-year-old chapel on the grounds, the one whose stained glass windows were done by Tiffany. The reception was supposed to be held on the grounds, but because a cloud had moved in and the staff feared a single raindrop may fall, they moved it inside.
This is the kind of service you get at the Jekyll Island Club. It is a tradition passed down from the days when the maids and butlers and nannies of the uber-rich accompanied them to their "cottages."
Back in the day, the men of the club enjoyed hunting and fishing. Once golf became popular, they added a course. Because it was family time, women were welcome to golf, swim, play billiards, do everything the men did except maybe venture into the smoking room — but women were too smart to want to do that anyway.
Today, you can wake up in your posh little room and stand out on your sweet little balcony and watch people playing croquet on the lawn. You can wander down to the bakery and enjoy a pecan diamond, specialty of the house. You can explore the gift shops or take the kids down to the dock, where they may get lucky enough to see a shrimping boat.
If you want to explore the island, you can take a trolley ride, rent a bike or hop into your car. There's a bookstore in the old infirmary and a Christmas shop in the old water plant. There are hiking paths, bike trails, seafood restaurants, golf courses and even a small water theme park. There's a motel or two, but you may as well not come to "the island" if you are not going to stay at "the club."
I got to stay in the bridal suite, a delight that included showing off my digs to relatives.
And Mark took me back once for an antiques show and once for their New Year's Eve party, which is like stepping back in time with its paper horns and hats and a band straight out of the 1930s. We also went up to hear the great-great-grandson of Charles Dickens enact scenes from A Christmas Carol. He arrived in top hat and tails, via horse and carriage.
In short, the Jekyll Island Club had been entwined with my life ever since Sept. 6, 1999 — as long and as pleasantly as Mark has. And that is something to celebrate!