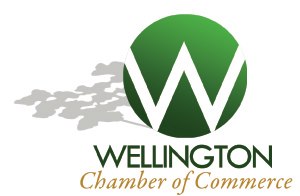 The Wellington Chamber of Commerce will host its monthly luncheon Monday, Oct. 28 at the Wanderers Club. Palm Beach County State Attorney Dave Aronberg will be the guest speaker at a luncheon sponsored by Frank Suess and Prescriptions Plus.
Dave Aronberg was elected State Attorney for the 15th Judicial Circuit in November 2012. He is a former assistant attorney general, state senator and White House fellow.
Aronberg was born in Miami. He attended public schools before going on to graduate with honors from Harvard College and Harvard Law School. After graduation, he worked in the litigation department of a large South Florida law firm while also working closely with then-Florida Insurance Commissioner Bill Nelson to investigate European insurance companies that refused to honor World War II-era policies sold to victims of the Holocaust.
In 1999, Aronberg became a Florida assistant attorney general for economic crimes, leading one of the country's first investigations of Purdue Pharma, the manufacturer of the prescription drug OxyContin, for its marketing practices. He also headed the state's fraud lawsuit against psychic "Miss Cleo," who had become an international celebrity among late-night television viewers.
In 2000, Aronberg was selected to be one of 15 White House fellows from across the country. In this non-partisan position, he served in two presidential administrations as a special assistant to the Secretary of the Treasury Department for international money laundering.
Aronberg was elected to the State Senate in 2002 as its youngest member and served until 2010. Focusing on criminal justice and consumer protection issues, Aronberg passed major identity theft and port security legislation and received national attention for his work to close loopholes in sex offender laws.
In 2010, Aronberg returned to the Florida Attorney General's Office as a special prosecutor for prescription drug trafficking. In his role as Attorney General Pam Bondi's "drug czar," Aronberg led an anti-pill mill initiative that helped clean up the pain clinic industry.
Elected in a three-way race with 58 percent of the vote, Aronberg was sworn in as Palm Beach County's ninth state attorney on Jan. 8, 2013.
Suess is a key figure in Wellington. He came to the U.S. in 1968 after attaining a master's degree in industrial engineering from the University of Munich. That same year, he married his wife Herta. While in New York, Suess spent nine years as vice president for manufacturing for an electronics company in Long Island.
The Suesses moved to Wellington in 1989 and are involved in healthcare businesses in Florida, Pennsylvania, Nevada, Puerto Rico and Taiwan. Prescriptions Plus is a nationwide mail order pharmacy located in Wellington. Presently, the company employs more than 80 employees in Wellington and 100 in Deerfield Beach.
The Oct. 28 luncheon will sell out, so early reservations are recommended. The cost to attend is $20 for chamber members and $30 for the general public. Registration is 11:30 a.m., and the luncheon begins promptly at noon. RSVPs are required to attend.
Tickets can be purchased by calling the chamber at (561) 792-6525 or online at www.wellingtonchamber.com.