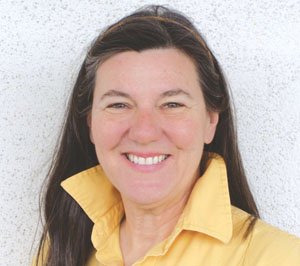 THE SONIC BOOMER
Because I hate crowds but love giving presents, I have begun my Christmas shopping. Oh, don't start with me! It makes complete and logical sense.
In the first place, I don't believe in spreading my holiday bills out over January, February and March. I'd rather spread them out over October, November and December, so when people are opening my gifts, those gifts are actually paid for. I can begin 2014 with a nice, clean slate — ready for new bills.
In the second place, I started celebrating Halloween in late August, so I'm kind of over it by now. I've been tripping over those foam pumpkins in the foyer for weeks. My "Enter If You Dare" yard sign is windblown and askew. I'm tired of dutifully pulling the bowtie on the ghoulish doorknocker every time I come in; I know his eyes are going to roll and he is going to groan at me. Boring.
In the third place, Christmas seems all fresh and new. And the closer it gets, who has the time to shop? Between cooking and cleaning and working and errands and keeping the car running and returning the library books and getting ready for Thanksgiving, there's not a lot of time left to peruse potential gifts. So when I get a free weekend, I need to be in the mall.
In the fourth place, shopping early means the merchandise hasn't already been picked over. In fact, it's just being put on the shelves. When shopping for toys, this is extremely important. The most popular stuff goes quickly. Back when my kids were collecting Teenage Mutant Ninja Turtles, I would hover over the person unpacking the boxes in order to get first dibs on Leonardo — the one in the blue outfit, carrying his katana. That blue Leonardo just wasn't going to last.
In the fifth place, I want to enjoy the mayhem of Black Friday without actually having to get any shopping done. I want to stand in line at 3 a.m. merely for the fun of it — swapping "war stories" with people who understand why we have to be there, sipping hot chocolate from a Thermos and griping about the lack of folding chairs. I want to be one of the first ones in the store, but only because I want the option of getting my hands on one of the deeply discounted bits of bait they're featuring. If I don't need another TV, I don't need one. But I wouldn't want to miss the five-pound tubs of cheesy popcorn at 75 cents each. That's something you need an extra cart for!
In the sixth place, those 12 tubs of popcorn aren't going to wrap themselves. What if someone unexpected shows up at my door on Dec. 24? I can't just hand them an unwrapped tub! Half the fun is watching them unwrap it and say, "Oh, popcorn." I need to be ready!
Of course the obvious solution is to shop online between loads of laundry — no hustle-bustle, no breathing down the necks of unsuspecting store clerks, no money wasted on impulse buys. But where's the fun in that?
Besides, I love crowds — at Christmastime anyway.