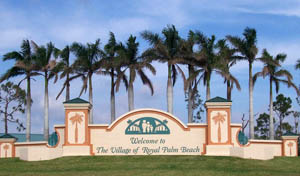 Royal Palm Beach Parks & Recreation Director Lou Recchio said Monday that he is glad the recently competed skateboard park on Sweet Bay Lane across from the Royal Palm Beach Recreation Center is getting a lot of use, although it is an effort to make sure the skaters use helmets.
The $100,000 park, approved by the council last year and completed in October, was requested by local skateboarders, who petitioned the Royal Palm Beach Village Council for a place to skateboard freely, unharassed by shopping center owners or law enforcement.
"I'm very pleased as far as how the facility is being used," Recchio said at a Royal Palm Beach Recreation Advisory Board meeting. "When you talk to the kids out there, they love it. If you recall, we had a group of teenagers who actually designed the type of ramps and obstacles they wanted."
The new skateboard park had been an underutilized 15,000-square-foot roller hockey rink.
"We're always looking at different avenues," Recchio said. "Instead of having something just sit there, we'll make use of it the best we can."
The skateboard park has no formal supervision, but he stressed that helmets are required. "Shirts and shoes are required and registration is required," Recchio said. "We fight this battle every day. It's not for us; it's for the kids' protection."
Recchio said he would love to bring in a group of professional skateboarders for a demonstration. "Professionals wear helmets, and we've had this discussion with the kids. Every night we see these kids out there and we say, 'Guys, you have to wear helmets.'"
The village spent about $2,000 for signage informing skateboarders of the rules. "The rules and regulations are posted at the entrance," Recchio said. "Six signs inside the facility tell you that helmets are required and skate at your own risk. I can't say it enough — helmets are required."
Skaters must register to use the park, and those under age 18 must have their parents sign for them.
"There is no fee," he said. "We were going to charge a $25 fee just for the year," he said. "We decided not to. Let the kids use it. The kids come out to play basketball, and we don't charge them to use our basketball courts. We waive the fee and they get a sticker to put on their helmet."
Skateboarders 18 and older are also required to register. "This is state statute," Recchio said. "Eighteen and over, you still need to wear a helmet. They will stand there and argue with you that they're over 18, and we tell them that their head can crack open just like a 10-year-old."
Recchio said that skateboarders will tell you they get a bad rap and everybody is picking on them. "This is an example," he said. "They need to follow rules."
The council approved $100,000 to put in a facility where they could skateboard in a safe environment, not in shopping centers where they could injure a pedestrian, and not in a park where they are destroying property.
"They are in a setting that was made for this type of activity," Recchio said. "I've got to commend the council for moving forward with this, because I think there were a lot of doubters. I think there are still doubters out there that this will work, and I'm hoping we can prove them wrong."
Committee Member John Riordan asked whether there is any type of enforcement other than random checks, and Recchio said it's an honor system.
"That's why we state out there, 'Skate at your own risk,'" Recchio said, explaining that the skateboarders who helped design the park police it themselves. "That's basically what more and more municipalities are doing. The state is encouraging municipalities to build these facilities."
Recchio said the village does not have enough staff to police it. He noted that a decade ago, the village had a skate park with staff supervision, and safety equipment was given to skaters to use, but the park was not successful.
The registration includes a waiver, along with a copy of the rules, so they can know what to expect.
"What do you think the reason is for not wearing a helmet, other than just not being cool?" Riordan said.
Recchio said it's a proven fact that skateboarders will not tell you of their injuries.
Riordan asked whether there are cameras at the facility, and Recchio said there are not.
"I think that would open us up to a liability," Recchio said. "We keep telling the kids, 'You've got to get in and sign a waiver and wear a helmet.' That's as much as we can do short of closing it down, and we don't want to do that."