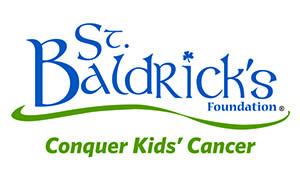 The St. Baldrick's Foundation, a volunteer-driven charity dedicated to raising money for childhood cancer research, will host one of its signature head-shaving events at Palm Beach Central High School on Thursday, Dec. 5. More than 60 high-school students and teachers, including 10 female students, will shave their heads in solidarity with kids with cancer and raise money to conquer childhood cancers.
Why all the shaved heads? Worldwide, a child is diagnosed with cancer every three minutes, and one in five children diagnosed in the U.S. will not survive.
With only 4 percent of all federal cancer research funding dedicated to pediatric cancer research, St. Baldrick's Foundation volunteers, supporters and donors are needed to continue the battle against this devastating disease.
Students at Palm Beach Central High School will be performing to cheer on those who are shaving their heads. The performances will vary from singing, to dramatic skits, to break dancing.
Sean Bomford, a senior at Palm Beach Central recently diagnosed with Stage 4b Hodgkin's Lymphoma, will be a guest speaker. Girls will also be cutting their ponytails to donate to Locks of Love.
This is Palm Beach Central's sixth St. Baldrick's event. Throughout the years, there have been over 500 heads shaved and over $300,000 has been donated to the foundation.
For more information about the St. Baldrick's Foundation, call (888) 899-BALD or visit www.stbaldricks.org.