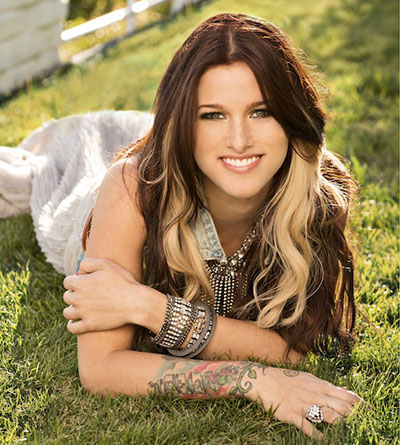 What do The Voice, the sound of the Beatles, country crooning and old-time rock 'n' roll all have in common? The 2014 South Florida Fair! That's where a variety of entertainment will be featured on the Coca-Cola Stage.
Wellington's hometown favorite singer-songwriter Cassadee Pope — who gained national attention when she won season three of NBC's The Voice — will take the stage on Wednesday, Jan. 22. Pope's roots connected with the South Florida Fair when she won a talent contest in 2005. Another fan favorite from The Voice, the Swon Brothers, will perform on Tuesday, Jan. 28.
Country music artist Craig Morgan will kick off the national entertainment lineup on Tuesday, Jan. 21. He has been a mainstay on the charts with an impressive body of work that includes 14 top 10 hits, including fan favorites "Redneck Yacht Club," "Almost Home," "That's What I Love About Sunday" and "Tough."
Beatles tribute band "The Fab Four" will close out the fair's entertainment. Known for their uncanny, note-for-note live renditions of Beatles' songs, the band will perform Thursday, Jan. 30. The stage show includes three costume changes representing every era of the Beatles ever-changing career. The band has wowed audiences around the world. The Fab Four's performance ties in with the fair's New York theme, considering the Beatles' rich history with New York, including their first record-breaking performance at Shea Stadium in August 1965.
Other acts set to perform include Rock 'n' roll icon Eddie Money on Thursday, Jan. 23, following the Bike Night Parade. He has recorded more than a dozen albums of his own and has completed numerous television and film projects.
The fifth annual Rock Tribute Band Competition on Saturday, Jan. 25 will feature several tribute bands, including the Turnstiles, a Billy Joel tribute band; Smells Like Grunge, a Nirvana tribute band; and Shot Down in Flames, an AC/DC Tribute to Bon Scott.
The always popular Leroy Van Dyke Country Gold Tour will take place on Monday, Jan. 27. This grouping will feature one of the top-ranked female vocalists in any musical genre, Lynn Anderson; country hit maker T.G. Sheppard; longtime classic country singer Bobby Bare; and Leroy Van Dyke himself, known around the world as an entertainer, recording artist, radio and television star, actor, auctioneer and veteran of the Nevada circuit.
The Lone Bellow, a Brooklyn-based indie trio featuring three-part harmonies, will perform on Wednesday, Jan. 29. Lead singer Zach Williams is a Palm Beach Atlantic University graduate. Earlier this year, the band performed on both The Tonight Show and Conan.
All of the concerts begin at 8 p.m., except for the Leroy Van Dyke Country Gold Tour and the Rock Tribute Band Competition, which both start at 2 p.m. General seating is free with a fair admission ticket. Reserved seats also are available for $10 for these concerts, which is in addition to the fair admission ticket.
The 2014 South Florida Fair will take place Jan. 17 through Feb. 2 at the South Florida Fairgrounds. Advance discount tickets are on sale now at all Palm Beach County Publix locations and continue through Jan. 16. Adult admission, 12 and older, costs $10 in advance or $15 at the gate. A child's admission, under 12, is $5 in advance, $8 at the gate (children 5 years and younger are free) and seniors 60 and older pay $7 in advance or $9 at the gate. For more information, call (561) 793-0333 or visit www.southfloridafair.com.
ABOVE: Singer-songwriter Cassadee Pope will perform at the fair.