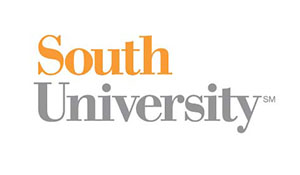 The Royal Palm Beach Planning & Zoning Commission approved directional signage for South University at Belvedere Road and State Road 7 on Monday to reroute traffic after the college closed the road between the two existing buildings to create a student courtyard.
Site Plan Coordinator Kevin Erwin noted that the site plan was before commissioners in October for approval, but that because the monument directional signs needed a variance from the Royal Palm Beach Village Council, the university was coming back to the commission for review.
Vice Chair Richard Becher said he had gone to the college to see the layout.
"It was packed, Becher said. "Every parking space was packed. Having these signs is going to make things a lot easier for all the students. Especially since you intend to be building another building, it's even more important to have these signs so people will know where they're going. With as many cars as I saw out there, it makes perfect sense."
Commissioner Joseph Boyle said he thought it was important for the university to have a consistent look.
"This was already approved. The shape was fine, and the signs were put up where they should be," he said. "I hope you're going to need more signs as you build out. It's a great thing for the village to have South University."
Jan Polson of the planning firm Cotleur & Hearing, representing the university, said that the council approved 22 square feet per sign so the university could identify multiple locations on each sign. She added that the signs include space to add information when the third building is constructed.
"I'm sure they won't be empty for very long," Commission Chair Jackie Larson said.
Boyle made a motion to approve the application, which carried 3-0 with commissioners Barbara Powell and Darrell Lange absent.
In other business, the commissioners recommended approval of sign changes for the Wendy's restaurant at Coral Sky Plaza at SR 7 and Fairgrounds Road.
Erwin said Wendy's was seeking a new sign package and exterior renovations for the existing restaurant. Wendy's is in the process of changing the signs and exteriors on all its restaurants.
"This plaza does allow national tenants to use their trademark and logos," Erwin said. "This ordinarily wouldn't have to come before the board. However, the Wendy's portion is trademarked, but color is not claimed as part of it."
He said Wendy's is changing the script and doing away with some of its traditional colors and lightening the shading. He recommended approval.
Becher made a motion to approve the application, which carried 3-0.