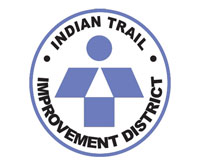 The Indian Trail Improvement District Board of Supervisors unanimously agreed to hire attorney Marty Perry as its land-use attorney last week to help the district work on strategies to address the influx of planned nearby development.
At a Jan. 23 meeting, ITID Engineer Jay Foy expressed a need for a specialist in land-use planning and recommended Perry.
ITID President Carol Jacobs said all supervisors had been advised before the meeting about a proposed engagement letter for Perry to join ITID's legal staff to work with Foy on land-use issues.
"We're being invaded from all over, so we really need to put our money in this area," Jacobs said.
Foy explained that an attorney specializing in land use is necessary since developers are proposing a great deal of construction along ITID's borders now that the economy is recovering.
Aside from the Minto West project, Foy said that there is also the Avenir proposal for the former Vavrus Ranch property and the GL Homes land to the west, which is getting ready to put forward a development plan,
"The board expressed interest in knowing, 'What is our position?' The generalized question is, 'What can we do? When can we enter this process?' The attorneys and engineers got together and discussed this, and it became obvious to us that something was missing to properly advise you as to the process of comp plans and zoning processes," Foy said. "You didn't have a full team to properly advise you."
Initially, Foy considered hiring a planner, but the team decided a land-use attorney would be a better idea. "So, we came up with the land-use attorney that most of us have heard of if not dealt with, Martin Perry," Foy said. "He's got an excellent reputation. We contacted him and found out he did not have a conflict of interest. You can always do nothing, [but] that is not what we advise you to do."
Foy added that it is important for ITID to have a strong voice in the process before approvals are granted and permits are issued.
ITID Attorney Mary Viator said that she and her firm are more oriented toward general special district issues. "We do have knowledge about these issues, but as part of our discussions, we want to have the best team in place to make sure all the interests of the district are represented," she said. "We strongly urge retaining a land-use attorney who would be able to advise the district."
Viator said ITID needs to have a person representing the district's interests on the ground floor when discussions are taking place to make sure the best interests of the district are represented. She added that Perry offered a fee package considerably below his normal rate.
Jacobs asked for a consensus of the board to hire Perry. "I suggest we hire Mr. Perry right away, because every day is critical, and a month has gone by already," she said.
"I think it's very important that we move along on this," Supervisor Ralph Bair said, explaining that many of the development sites are directly adjacent to district land.
After the board agreed to hire Perry, Foy said the team would discuss the scope of work immediately and come back to the board with a proposed budget.
In other business, the board received and filed the initial portion of a forensic audit report but decided not to continue with the second and more costly phase of the audit, and instead to keep the report open for subsequent review for the next two years.
The initial report, which cost about $30,000, had found 20 areas where the district could be vulnerable to misuse of funds or property.
Viator said there are more options available to the board, but that it was her understanding that the vulnerabilities raised in the report, such as staff reviews and use of district credit cards, are already being addressed. She said the report would still be open to further review by the board, even if no further action were taken that evening.
Supervisor Gary Dunkley, who had initiated the forensic audit, said he would like the audit to go forward. "I want to make sure these problem areas are taken care of by management, and if there is something that's highlighted, I would like the opportunity to look into it," he said.
Supervisor Jennifer Hager also wanted the full forensic audit.
Jacobs, who had advocated for the forensic audit largely due to what she considered questionable construction and fuel costs, said she saw that most of her areas of concern had been addressed in the initial report.
ITID Manager Jim Shallman said he thought all the concerns raised in the report, including human resources, computer software issues, fuel and accountability for tools and equipment, were being fixed by staff.
Supervisor Michelle Damone pointed out that many of the issues arose when ITID's staff went through a large turnover several months ago. "Since then, Mr. Shallman has staffed the district appropriately," Damone said. "There's not anything in here that tells us we need to spend another $60,000. We spend $55,000 annually on our regular audit."
Damone said that when she spoke to the forensic audit team, they told her there was nothing of significance. "It's our irresponsibility to allow people to assume that there is some financial risk here," she said. "It's irresponsible for us not to display confidence."
While Damone initially wanted to receive and file the report, keeping it open for one year, Dunkley asked to keep the report open for two years, and the board agreed.