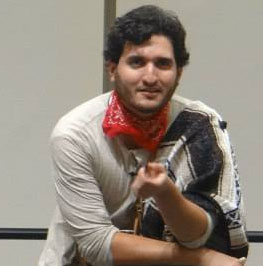 On Friday, Jan. 10 at 7 p.m. and Saturday, Jan. 11 at 2 p.m., the Lake Worth-based chamber music theater group Core Ensemble will premiere a new music theatre work entitled "Harvest of Voices – Cuentos de los Campos."
The Friday night Harvest of Voices show will take place at the Duncan Theatre at Palm Beach State College in Lake Worth, while the Saturday matinee will take place at the Dolly Hand Cultural Arts Center at Palm Beach State College in Belle Glade.
Harvest of Voices, scored for cello, piano, percussion and solo actor, is based on oral histories collected from the farm worker community in Palm Beach County. The oral histories were collected by award-winning playwright Jose Cruz Gonzalez, who created the script for the piece. The show is a collaboration of the Core Ensemble and the Farmworker Coordinating Council of Palm Beach County, an organization created for the purpose of assisting farm workers to access social and human services.
Harvest of Voices is a sharing of stories and celebration of personal history through music. The project was conceived to encourage the personal narratives that uncover the reality beneath the headlines, statistics and stereotypes about farm workers, and to examine important questions about family and culture in the farm worker community.
The musical score is drawn from sources including Latin American popular song and folklore, African-American blues and jazz, as well as concert music by Latin American and African-American composers. The performers are actor/singer Kevin Melendez, cellist Ju-Young Lee, pianist Hugh Hinton and percussionist Michael Parola.
Harvest of Voices is made possible, in part, by funding from the National Endowment for the Arts, the Florida Department of State Division of Cultural Affairs and the Palm Beach County Cultural Council.
Both performances are free and open to the public. For more information, call (561) 582-0603.
ABOVE: Actor Kevin Melendez