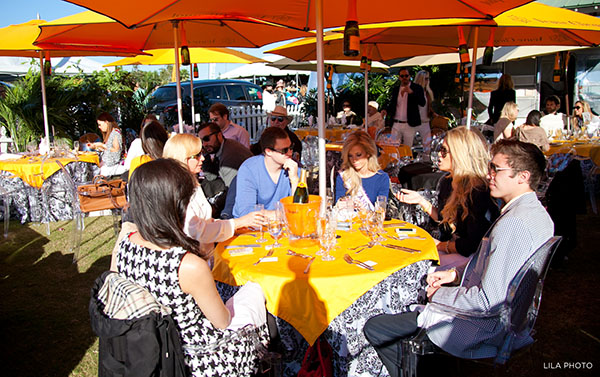 Los Machitos upset Coca-Cola last Sunday after six chukkers of nose-to-nose combat in 20-goal Joe Barry Memorial Cup action at the International Polo Club Palm Beach.
American 9-goaler Julio Arellano scored the opening goal of the day for Coca-Cola, but Los Machitos team captain Steve Lefkowitz leveled the score at 1-1 in the low-scoring first period.
A pair of penalty goals from Matias Magrini had Los Machitos in front 3-1 in the second. Coca-Cola drew close with a goal from Jeff Hall, but continued to rail 3-2. Mariano Aguerre and Gillian Johnson traded goals in the third as Los Machitos guarded a narrow 4-3 halftime lead.
Fourth chukker goals from Hall and Nick Morrison gave Coca-Cola a 5-4 edge, but Magrini scored the final goal of the chukker for a 5-5 tie. Aguerre opened the fifth with a goal from the field, but Coca-Cola fired right back. A score from Hall and a well-executed goal from Johnston had Los Machitos trailing 7-6 with one chucker to play.
Los Machitos took the day with a pair of goals from Magrini as Coca-Cola was unable to generate any last chukker offense. The hard-fought game went to Los Machitos 8-7.
Magrini's five goals led the Los Machitos attack. Aguerre scored twice and was named MVP. Hall led the Coca-Cola attack with three goals. Gillian Johnston's Blue Duck garnered Best Playing Pony honors.
The Joe Barry Memorial Cup finals will be this Sunday's featured match at IPC.
It's also an exciting year on the sidelines at IPC with the debut of the new Veuve Clicquot Airstream Lounge at the Pavilion, offering a fresh alternative to the veranda champagne brunch and polo package provided every Sunday.
Sporting the Veuve Clicquot signature yellow-orange color as décor accents, the exclusive area offers premium field-side seating in clear Lucite chairs, offset with black and white brocade linens, along with plush sofa settings and, of course, a private Veuve Clicquot bar. A personal concierge greets each ticket holder as guests indulge in a lavish buffet featuring over 80 culinary selections. A bottle of Veuve Clicquot champagne is served up in a trendy, contemporary ice bucket designed exclusively by Veuve, and the "Love Stream" (a refurbished vintage 1971 Airstream) completes the amenities.
Selecting the weekly "Fashion on the Field" winner from thousands of well-heeled fashionistas is almost as challenging as the polo competition on the field. Last Sunday, Lucia Ballestrin prevailed with her camo-trending trousers, laid-back denim shirt, sporty hat and gold flats. Ballestrin takes home a gift card from the Gardens Mall and a bottle of Veuve Clicquot for her fashion-forward style.
If you are seeking a spirited afternoon of fashion, polo competition and social mingling, then reserve your Sunday Brunch and Polo in the new Veuve Clicquot Airstream Lounge at www.internationalpoloclub.com.
The high-goal winter polo season runs through April 20 at IPC, located at 3667 120th Ave. South in Wellington. For tickets, call (561) 282-5334.
ABOVE: Guests enjoy the new Veuve Clicquot Airstream Lounge. PHOTOGRAPHY BY LILA PHOTO