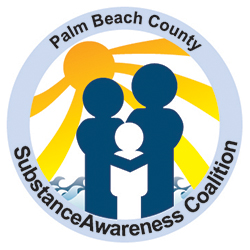 The Palm Beach County Substance Awareness Coalition recently announced its Alcohol Prevention Poster Contest winners. More than 1,074 students from 38 Palm Beach County schools entered this year.
Fifteen semifinalists were nominated, and then local artists and online voters each chose winners in the three categories — elementary, middle and high school. More than 4,300 people voted online, and the artist judges were Ilene Adams, Trina Slade Burks and Rolando Chang Barrero.
"We have to compete against alcohol companies, who can spend millions of dollars advertising for those kids' attention," Program Director Alexa Lee said. "I think it's really important for them to see a positive message about being alcohol free."
The top six posters and title sponsor winner will be displayed on all 900 school buses in the Palm Beach County School District. Every winning student also receives Adobe Photoshop software and a $50 gift card.
Local finalists include Royal Palm Beach High School senior Jameel Weekes, Western Pines Middle School seventh-grader Chevelle Machleid and Cypress Trails Elementary School fifth-grader Dominic Janiszewski.
Winners, their families, teachers and principals are invited to attend an awards ceremony at the Hanley Center on Monday, Feb. 17. The community is invited to help place the winning posters on the school buses on Tuesday, Feb. 18.
Sponsors included the Wellington Rotary Club, the School District of Palm Beach County, the Palm Beach County Sheriff's Office, the South Florida Fair and Allstate. Members of the Wellington Rotary Club will be helping students place the posters on the buses.
The winners are: elementary students Breanna Sandoval, kindergarten, Pine Jog Elementary School, Critics' Choice, and Trinity Suma, fourth grade, Manatee Elementary School, People's Choice; middle school students Sabrina Roche, seventh grade, Palm Springs Middle School, Critics' Choice, and Grace Wiley, eighth grade, Independence Middle School, People's Choice; and high school students Deondra Pink, 12th grade, South Tech Academy, Critics' Choice, and Anthony Marcos, 10th grade, Spanish River High School, People's Choice.
Title sponsor the Hanley Center honored Bradley Cash, an 11th grader at South Tech Academy.
Since 2002, the Palm Beach County Substance Awareness Coalition has coordinated Palm Beach County's efforts to keep communities healthy, safe and drug-free. By bringing together local educators, substance abuse professionals, law enforcement administrators and business leaders, PBCSAC helps steer youth and adults away from harmful substances. For more info., visit www.pbcsac.org.