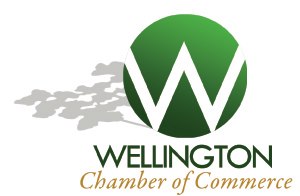 Bringing you the best of Wellington for more than a decade, the 11th annual Flavors of Wellington Food & Wine Festival returns to the Palm Beach International Equestrian Center on Friday, April 4 from 6:30 to 9 p.m.
With bites from more than 25 restaurants, paired with wine tastings, guests will have the chance to indulge in delicious food and drink, all while enjoying an equestrian event, live music and more.
"It's a true community event," said Michela Perillo-Green, executive director of the Wellington Chamber of Commerce, which hosts the annual affair. "In its 11th year, the event is really representative of what Wellington has to offer."
The event's 10-year anniversary was record-breaking, drawing more than 1,000 people, celebrity judges and delectable dishes. This year, Perillo-Green is expecting the same great atmosphere.
"The only thing we're changing is that we have a new entertainer, Michael Matone," she said. "He's a Frank Sinatra impersonator. He looks like him, dresses like him, sounds like him. It's going to be fun."
Sponsored by Equestrian Sport Productions, Florida Power & Light, the Wellness Experience, My Community Pharmacy, Wellington The Magazine and the Town-Crier newspaper, the event is not to be missed, Perillo-Green said.
"It's a great way to wrap up the season, see new and old friends, listen to great music and enjoy a show," she said.
Attendees will have the chance to sample cuisine from the menus of dozens of local restaurants, each of which puts out its most delicious and beautiful plates in hopes of winning one of several prizes, including Best Plate, Best Entrée and Best Dessert.
"Everything the restaurants put out for you to sample is something you can find on their current menus," Perillo-Green said.
Attendees not only get to sample great food, but they are also able to discover favorite new restaurants.
"The reason we do this in April is that it's the tail end of the season," Perillo-Green said. "We hope to keep these restaurants busy May through November. We want people to know who the restaurants are, who the caterers are, and who the country clubs and venues are. We want them to go to them in the summer."
Tickets cost $35 each or $55 per couple, but Perillo-Green encouraged readers to keep an eye out for an upcoming Living Social deal.
VIP tables are also available, offering a more exclusive experience. "They are second-tier tables with a great view," Perillo-Green said. "They have a private bar and private bottle service, along with all the food and wine tasting."
Tickets and tables are still available by visiting www.flavorsofwellington.com.
Flavors is the perfect night out on the town with friends, family or as a date.
"It's a night of casual elegance," Perillo-Green said. "There's free valet, then you take a cart up to the International Club, which most people don't get to see unless you're a member. There's live music, 25 restaurants and wineries, dancing if you'd like and an exciting equestrian show. It's very representative of Wellington."