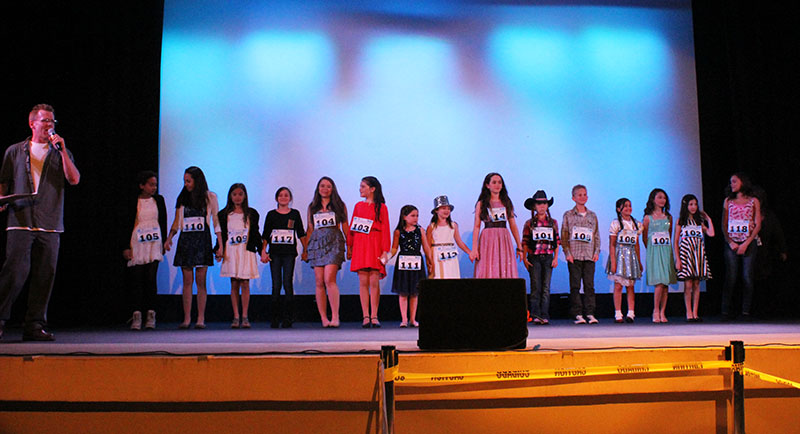 The Village of Wellington will crown its third annual Wellington Idol on Saturday, March 8 at the Wellington Amphitheater, and 24 contestants are still in the running for the top prize.
Now in its third year, Wellington Idol brings local talent to the Wellington Amphitheater stage in search of the one who will be named "Wellington Idol." The winner takes home $500 and bragging rights as the top talent in the area.
Contestants went through the live audition process last weekend, with 24 moving forward to the semifinal round, which takes place Friday, March 7. The performances begin at 7:30 p.m. both nights, and the event is free and open to the public. Attendees are encouraged to bring their own seating.
"The entire event is put on by Wellington staff," recreation assistant Alexa Glasglow said. "The event is now in its third year."
The contestants are split into age divisions — children ages 8 to 12, teens ages 13 to 17, and adults 18 and older. "There's a grand prize winner, who gets $500," Glasglow said, "and runners-up in each division, who each win $250."
Winners are determined by a panel of judges. The judges are Lee Marlowe, Michael Lishitz, Jason Fisher and Jody Marlowe.
Between 12 and 15 people will move on to Saturday's final round, Glasglow said. "It could be 15 in the event of a tie," she explained.
The semifinalists can choose to repeat their audition performance, but she said many of them will have new numbers to wow the judges.
Glasglow encouraged the community to come out and cheer on the local talent. "There's a lot of talent in Wellington that I think goes unrecognized," she said. "This event is great because they all come together for some great performances."
The 24 semifinalists are: Olivia Henley, Kayden Muller-Janssen, Demi Master, Jade Master, Jake Newiger, Paula Orozco, Talia Pamatat, Victoria Hockton, McKenna Tosner, Justine Fern, Lexi Graves, Jennifer Jones, Angela Marie, Corey McPherson, Emily Schutz, Adrianna Siena, Princess Victome, Ashleigh Antolini, Bruce Donaldson, Jamie Dicaeteno, Chante Burrows, Sara Nelms, Jessica Pereira and Wallace Thomas.
For more information, visit www.wellingtonfl.gov.
ABOVE: A group of competitors from last weekend's audition round wait for the judges' decision. Photo by Terri Monahan