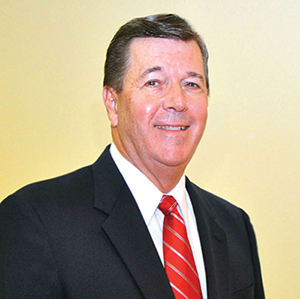 During the Western Communities Council meeting held Monday in Loxahatchee Groves, Royal Palm Beach Councilman David Swift commented to Wellington Village Manager Paul Schofield on a presentation he attended in Wellington on the issue of "sober houses," which have become a concern for residents who have them in their neighborhoods.
"I thought it was very enlightening," said Swift, who reported to the Royal Palm Beach Village Council recently on the presence of sober houses, which he said frequently go unregulated.
Swift asked Schofield how Wellington has been able to get information about the location of sober houses.
Schofield said one way is to call the companies that set them up.
"You can check with the state and, under certain circumstances, they will tell you. You can also check with the agency that they are licensed through," he said, adding that Wellington staff, including Planning & Development Services Director Tim Stillings, have done considerable work in that area.
Most of the information, however, is collected directly from first-hand knowledge.
"We invest a lot of money in community police officers and neighborhood advocates who are out there watching," Schofield said. "We know a good deal because the neighbors know what's going on, and we get calls saying people are coming in and out, and then you start looking. There are ways to find out. It's like if you want to find out how many Section 8 homes are in your community. Check with the agencies that do it, and they are required to tell you."
Swift said he was particularly impressed with Wellington's neighborhood staff.
"They seem to have a good handle and know exactly what's going on there and what isn't going on there," he said. "I thought they provided some good information."
Swift said that in Royal Palm Beach, he had been able to get some information from Palm Beach County Fire-Rescue officials. "They have to service them," he said. "In Royal Palm Beach, they have identified a number of them that I never knew of."
Schofield noted that two bills are pending in the Florida Legislature — House Bill 479 sponsored by State Rep. Bill Hager (R-Delray Beach) and Senate Bill 582 sponsored by State Sen. Jeff Clemens (D-Lake Worth) — that attempt to set some regulations for the facilities.
HB 479 would require sober house transitional living homes to register annually with the Florida Department of Children & Families, require background screening of certain personnel, provide for fees and penalties, and authorize DCF to conduct inspections and to deny, suspend or revoke registration of a home.
"[Sober houses] are a very different animal than anything that we have been used to dealing with in the past," Schofield said. "In the past, we were dealing with congregate living facilities or things put in by the Department of Juvenile Justice —halfway houses where you were returning people into a population for a reason. Those you can regulate."
He said two pieces of federal regulation affect how local jurisdictions can deal with sober houses.
"You have federal Fair Housing laws, which are mirrored in state statutes, and then you also have the Americans with Disabilities Act," Schofield said. "Courts have held that people who are recovering from addictions are disabled under the law, and the law requires that ordinances make reasonable accommodations for those folks. 'Reasonable accommodations' means we allow them in the neighborhoods. It is a problem that is becoming widespread through South Florida."
It is a particular problem in Delray Beach, although it is beginning to become an issue in Wellington.
"Companies look at what the municipal limits are on unrelated people who can live in a home, and they will get four or six, whatever it is, and put them in that home, and they won't provide treatment. There's really not much we can do," Schofield explained.
He added that companies receive between $8,000 and $10,000 per tenant.
"It's very lucrative, depending on the national companies that do it," Schofield said, adding that the treatment varies depending on the company. "If you're dealing with something like Hanley, they take really good care of it. They are well-supervised. Then there are companies that are less scrupulous where they are not as well-supervised."
ABOVE: Royal Palm Beach Councilman David Swift.