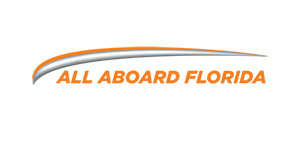 A report by Royal Palm Beach Councilman Jeff Hmara on the state's proposed All Aboard Florida express passenger railroad from Miami to Orlando drew discussion on whether the plan is related to the controversial Seven50 plan.
Opponents have criticized the Seven50 plan spearheaded by the Treasure Coast Regional Planning Council and financed with a $4 million federal grant, claiming that the plan is an attempt to take away the land-use authority of local officials.
At the Royal Palm Beach Village Council's April 3 meeting, Hmara said he attended a meeting of the Treasure Coast Regional Planning Council on March 21, where members heard an update on the All Aboard Florida project and engaged in a long discussion.
"We also heard from 26 citizens who spoke about their concerns, and some actually had some positive views on the subject," Hmara said. "You can imagine that some of the concerns are the crossings, the costs and things like quiet zones."
Hmara explained that All Aboard Florida is an express train idea of the Florida East Coast Railway to provide rapid transit from Miami to Orlando running 32 trains a day.
"Why would we care in Royal Palm Beach? There are probably a lot of reasons," he said. "From a positive point of view, it does bring additional tourist traffic and economic benefit that could trickle over to us as well. And I don't know about you, but I cross over that track a couple of times a day. There are tradeoffs in any of these major activities, and certainly this one will continue to be discussed."
Hmara pointed out that Florida East Coast Industries has conducted several public meetings.
"They have shown their willingness to engage the public on this, so hopefully we will be able to find a good middle of the road before all is said and done on it," he said.
Laurel Bennett, an unsuccessful candidate in the last mayoral election, asked whether All Aboard Florida is tied to the Seven50 plan. "I know they are closely related," she said.
Hmara said an alleged connection between All Aboard Florida and the Seven50 plan was among comments made by members of the public at the Treasure Coast Regional Planning Council meeting.
"I don't know if there is a direct connection," he said. "I can see how people might draw a conclusion like that, but from my point of view, I don't know that there is that connection."
Councilman Fred Pinto said the All Aboard Florida issue has been going on for about eight years, and the Seven50 plan is not nearly that old.
"I don't know if you remember a few years back when Gov. [Rick] Scott first took office, he turned down a $2.4 billion grant that was going to support the [high-speed rail] initiative," Pinto said. "It has since been revived, and there has been fairly active participation from the private sector to get it revived, so it really preceded the Seven50 plan as we know it."
Nevertheless, transportation planning is one of the key facets of Seven50.
"Let's face it, transportation requirements are a regional issue, particularly on the rail requirement," Pinto said. "This is a multi-regional initiative, but in reality, this was happening before the Seven50 issue really got going."
According to the All Aboard Florida web site, www.allaboardflorida.com, the privately operated service would provide a convenient, environmentally friendly and cost-effective way to travel between South Florida and Central Florida.
The new route will feature passenger service along the existing Florida East Coast Railway corridor between Miami and the Space Coast, and the creation of new tracks into Central Florida. Stations are currently planned for the downtowns of Miami, Fort Lauderdale, West Palm Beach and a future intermodal station at Orlando International Airport, which recently received $214 million from the state for a people mover project.
The Seven50 began in June 2009 in a joint effort between federal, state and regional agencies to create interagency partnerships that would support regions committed to working collaboratively across jurisdictional boundaries to create regional plans for sustainable development, according to its web site, www.seven50.org.