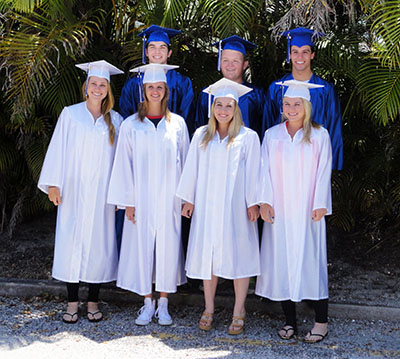 Education Place will hold its 2014 graduation ceremony on Sunday, May 18 at the International Polo Club Palm Beach in Wellington.
Following the ceremony, the school will host a buffet dinner and pool party for the graduates, their families, and the faculty, students and parents of the Education Place community.
Education Place, located in the original Wellington Mall, serves students in grades 1-12 offering an accredited curriculum in an alternative environment. Learn more at www.1educationplace.com.
ABOVE: Graduates include: (front row) Chase Nauman, Kaely Tomeu, Tiffany Thompson and Whitney Ballard; and (back row) Dylan Nunez, Logan Hagenmiller and Tristan Nunez.