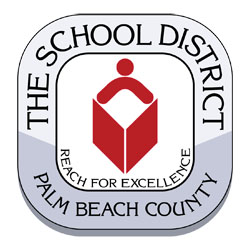 Those who cannot attend commencement exercises for the four public high schools serving the western communities will be able to watch live streaming video on the Palm Beach County School District's web site.
"If you go onto our main web site (www.palmbeachschools.org), we are live streaming most of our graduations," school district spokesman Owen Torres told the Town-Crier on Tuesday. "On our Education Network, which is the district's TV station, you can watch it live. You can view it on Comcast as well. If you don't want to watch it online, you can watch it on TV."
Area high schools will bid farewell to the Class of 2014 next week. All four local ceremonies will take place at the South Florida Fairgrounds.
Royal Palm Beach High School's graduation is set for Monday, May 19 at 8 a.m.
Seminole Ridge High School's commencement will be Tuesday, May 20 at 8 a.m.
Palm Beach Central High School's graduation will be held Wednesday, May 21 at 8 a.m.
Wellington High School's ceremony will take place Thursday, May 22 at 4 p.m.
Torres said the school district is also buying billboards to congratulate the graduating seniors.
"You might find some digital billboards on the I-95 corridor all the way from the north part of the county to the south," he said. "It's also a two-way messaging point to showcase what our schools are doing. These are the fruits of our labor, because these kids are phenomenal. Some of them are going to Harvard, they are going to Columbia. We have some really talented students who are going off to great things, and they are a product of the Palm Beach County School District."
He said the live streaming video will be of special value for out-of-state relatives and friends, who will be able to watch the exercises as they happen. "They can be there watching them go up to the podium to collect their high school diploma," Torres said.
He added that the graduations will be archived on the web site at least for the summer.
For those attending the actual commencement exercises, Torres said vehicle and pedestrian management at the fairgrounds has proven to be extremely well run.
"We have a really great relationship when it comes to graduation season for us," he said. "It's a two-way street. We try to help out as best as we can to make sure that each and every school has their moment in time to have their graduation at the fairgrounds. We work together to make sure that we come up with the best schedule, make sure traffic is flowing in, and make sure everyone gets in on time. District staff, as well as staff over there, work to make sure our graduations are successful."