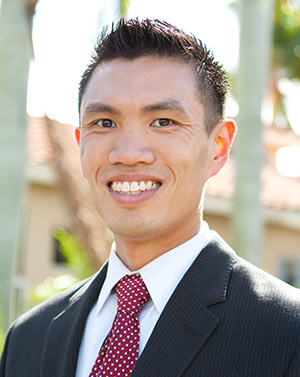 Dr. Jonathan Chung, owner of Keystone Chiropractic in Royal Palm Beach, will be hosting a weekly radio program on Thursday afternoons from 5 to 6 p.m. on AM-1470, the Health and Wealth Network.
Chung will be co-hosting the show with Dr. Gregory Jean-Pierre to provide insight on the latest trends in alternative and traditional healthcare.
The program will be called "Heal Yourself Radio." It will seek to serve as a guide for people looking to optimize their health and find solutions for chronic health problems.
Chung is a doctor of chiropractic who focuses on structural correction and is primarily concerned with the upper cervical spine. He graduated from the University of Central Florida with a bachelor's degree in microbiology and molecular biology.
Chung then went on and received his doctorate from Life University's College of Chiropractic. He has received post-doctorate certification training from the International Chiropractic Pediatric Association and the National Upper Cervical Chiropractic Association. He is also heavily involved in chiropractic research and has been published in scientific peer-reviewed journals.
AM-1470 WNN, the Health and Wealth Network, is a part of the Beasley Broadcast Network and broadcasts throughout Broward and Palm Beach counties. The station's programming is primarily focused on topics in health and finances.
"It is an honor to be a part of the WNN programming. My goal is to help as many people as I can find answers to their health questions," Chung said. "People are always searching for legitimate sources for health information, and the growth of the Internet has made it harder to find out what's real and what's not. I hope that this program and the experts we bring on board can be a resource that people can trust for information on health, fitness and well-being. I appreciate WNN for giving me a medium to reach people all over Palm Beach and Broward."
Keystone Chiropractic is located at 420 S. State Road 7, Suite 170 in Royal Palm Beach. For more info., contact Brittany Dobbs at (561) 247-0044 or keystonechiropracticfl@gmail.com.
ABOVE: Dr. Jonathan Chung